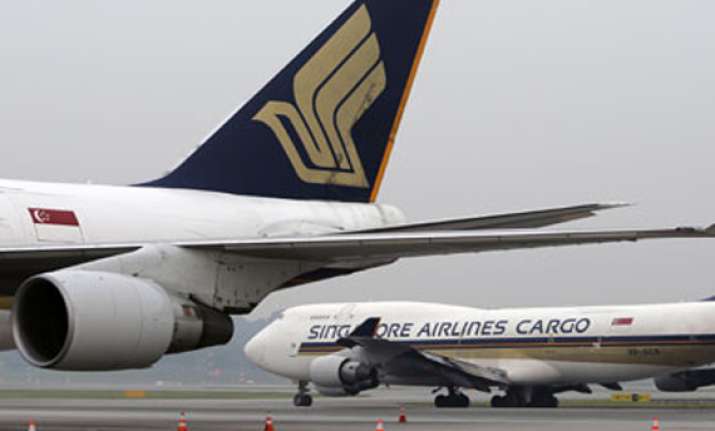 New Delhi: The new passenger carrier of Tata Sons and Singapore Airlines should be operational by May next year, a top official of the joint venture said Friday.
"We hope that we will be able to launch by May-June (2014)," Prasad Menon, the proposed airline's chairman, told reporters after meeting Civil Aviation Minister Ajit Singh here.
His comments came a day after the government approved setting up the joint venture airline.
Menon was accompanied by Tata Group chairman Emeritus Ratan Tata and SIA Chief Executive Goh Choon Phong. The senior officials of the company met the minister for 45 minutes.
They also met Commerce and Industries Minister Anand Sharma.
The two companies' plan for the launch of a new full-service private carrier based in New Delhi was approved by the Foreign Investment Promotion Board (FIPB) Thursday.
Asked about the timeline for approvals from the government for setting up the airline, Ajit Singh said: "As soon as they can provide with all the required data by the DGCA (Directorate General of Civil Aviation)."
"DGCA will have to be satisfied. Issues relating to fleet, (parking) space, slots and routes needs to be sorted out."
Both the companies last month signed a memorandum of understanding (MoU) to launch an airline by investing $100 million and had sought the FIPB's approval.
About privatisation of Air India, Tata said the company will be interested at the possibility as and when it happened. "We would be very happy to look at it."
India's first passenger carrier was Tata Airlines, which took flight in 1932. In 1953, it was nationalised and renamed Air India.
The group's other venture with Malaysian budget passenger carrier AirAsia is in the process of procuring operators licence from the DGCA.
The issue of Air India privatisation has come up after the minister said that in his opinion the government should not be engaged in service sectors like airlines.
He had added that the government will not further fund the airline after a final equity infusion of Rs.30,000 crore which is expected to be completed by 2021 is over.
The equity infusion is a part of the airline's turnaround and financial restructuring plans.
This is the third time the Tatas are trying to start an airline in India with SIA. In mid-1990s, Tatas and SIA had tried to launch a joint airline.
Again in 2000-01, both parties had made another bid to take a stake in the erstwhile Indian Airlines. But that deal didn't come through due to stringent foreign investment norms.