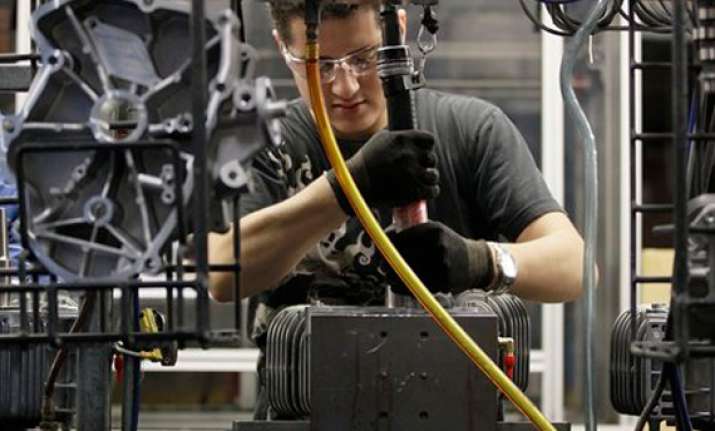 New Delhi, Aug 5: India's private sector activity contracted for the first time in over four years in July amid evidence of falling new business and a difficult economic climate, a survey said on Monday.
The HSBC India Composite Output Index, which maps both services and manufacturing activity, fell to 48.4 in July, down from 50.9 in June, indicating an overall contraction.
The contraction in business activity across the Indian private sector is the first since April 2009.
Meanwhile, the services sector, which accounts for around 60 per cent of India's GDP, witnessed an even sharper fall.
The seasonally adjusted HSBC Services Business Activity Index in July fell to 47.9, down from 51.7 in June.
The HSBC Services Business Activity Index fell below the 50 mark — which differentiates growth from contraction — for the first time since October 2011.
"Activity in the services sector contracted in July led by a drop in new business, which also led to a decline in optimism among the surveyed companies," HSBC Chief Economist for India and ASEAN Leif Eskesen said.
Service providers continued to signal an optimistic outlook for the coming 12 months' time, however, the pace of optimism was the lowest in 10 months, it said.
The report further noted that new orders received by private sector companies in India fell in July, amid reports of an increasingly fragile economy.
Manufacturing and services companies both signalled lower volumes of incoming new work, with a faster rate of contraction in services, the survey said.
On the issue of price rise, the survey said inflation gauges softened on the back of weaker demand and tough competition.
"While the RBI has to cater to the currency at the moment, it will eventually need to cater more to growth as economic activity continues to soften," Eskesen said.
The RBI, in its First Quarter Review of Monetary Policy on July 30, kept all the key interest rates unchanged.
Meanwhile, staffing levels increased for the 17th consecutive month in July. Employment growth was broad-based with manufacturing and services firms both signalling job creation, it added.