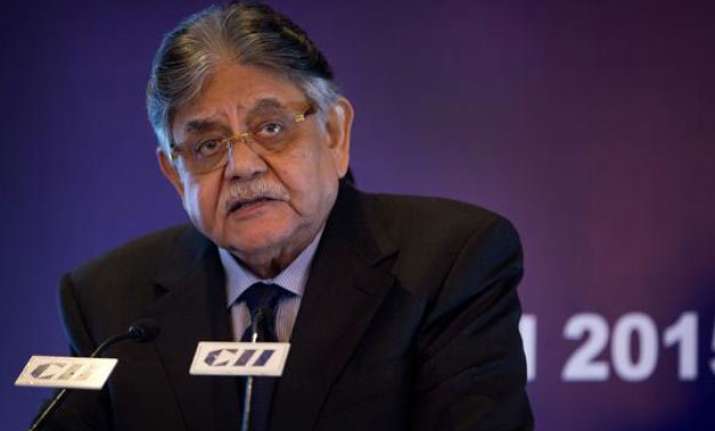 New Delhi: Prime Minister Narendra Modi's visit to China has redefined the economic partnership of the two largest and fastest-growing developing economies in the world, an Indian industry lobby said on Sunday.
The statement by Sumit Mazumder, president of the Confederation of Indian Industry (CII) came in the wake of Indian and Chinese companies signing 24 cooperation agreements worth $22 billion at the India-China Business Forum in Shanghai on Saturday in the presence of Prime Minister Modi.
"CII signed an institutional agreement with the provincial government of Guizhou for promoting participation of Indian IT companies in local IT projects," the leading Indian industry chamber said.
"CII also signed a tripartite agreement with Zhisland and Xifu, business institutions in China, for institutional cooperation in B2B (business-to-business) engagement," it added.
Welcoming the cooperation on pharmaceutical supervision, speedier phytosanitary negotiations on agro-products and stronger links between Indian IT companies and Chinese enterprises, Mazumder said: "CII believes that services trade can help address the trade imbalance and the industry appreciates the increase in cooperation in tourism, films, healthcare, IT and logistics."
Welcoming the economic and business outcomes of the prime minister's visit to China, he noted that the prime minister personally took up matters of concern to industry -- and, as a result, sentiments on both sides are very positive and upbeat.
"We welcome the announcement of a high-powered joint task force to address the issue of trade imbalance and to expand bilateral trade and investment. The many MoUs signed by companies of both sides herald a new era in our economic relationship," said Chandrajit Banerjee, CII director general.
India-China bilateral trade stood at over $70 billion in 2014. While India's exports in the year touched $16 billion, China's exports were $54.42 billion and the trade deficit against India was nearly $38 billion.