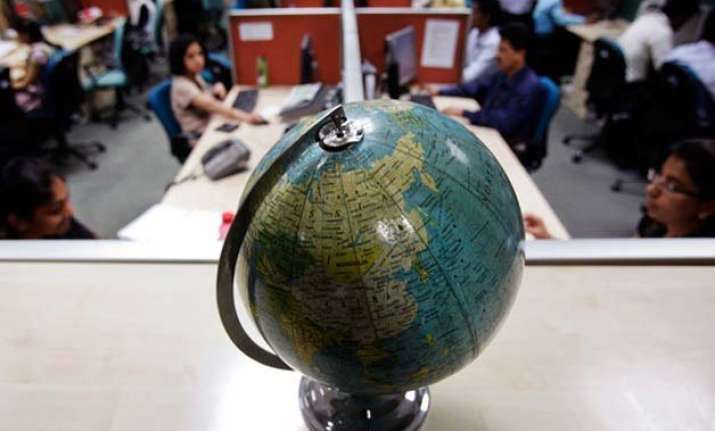 Mumbai:  Indian employers appear to be upbeat about government initiatives like digitalisation and smart cities as they plan to increase hiring activities by up to 15 per cent in specific sectors such as IT, manufacturing and construction, says a survey.
About 51 per cent respondents surveyed believe there will be a hiring growth of up to 15 per cent this fiscal, according to the Genius Hiring-Attrition & Compensation Trend Survey: 2015-16.
There is an overall positive environment, which has given rise to a fair amount of movement to the job scenario. 
The government's emphasis on smart cities, digitalisation, infrastructure among others have added to this positivity.
"However, the growth in hiring is on the expected lines and not as what people anticipated will happen after the general elections," Genius Consultants Chairman and Managing Director Rajendra Prasad Yadav told PTI here.
Kolkata-based Genius Consultants' 'Hiring Trend Survey' is an online survey conducted annually to gauge the hiring trends across sectors.
Around 22 per cent of the 714 companies surveyed across India said new jobs will be created in FY 2015-16.
The survey further revealed the growth in hiring will mainly be in sectors like IT, ITES, BPO, manufacturing, construction and engineering.
The jobs will be created in cities, including New Delhi, Kolkata and Mumbai and there will be both new vacancies as well as replacement hiring, it said.
The sectors where both new vacancies and replacement hiring will take place are IT, ITES, BPO, manufacturing, banking and finance in cities like New Delhi, Kolkata and Chennai, the survey said. 
According to the report, only 2 per cent of the companies surveyed believe that that there will be layoffs this fiscal and only 5 per cent said there will be no hiring.
When companies were asked on what experience band they would expect for hiring, about 41 per cent said 4-8 years and 30 per cent within 1-3 years.
About 14 per cent felt it would be in the experience band of 8-15 years and 14 per cent felt jobs would be created for freshers.
The survey further said 33 per cent companies feel that the maximum talent crunch was witnessed in the 4-8 year experience bands.
The sectors like construction and engineering, manufacturing and pharmacy and medical industries will face difficulties while hiring (this year).
On attrition, which has long been an area of concern for organisations, 38 per cent say that anticipated rate of it will range in between 5-10 per cent in view of optimistic job market scenario in the country during the current financial year.