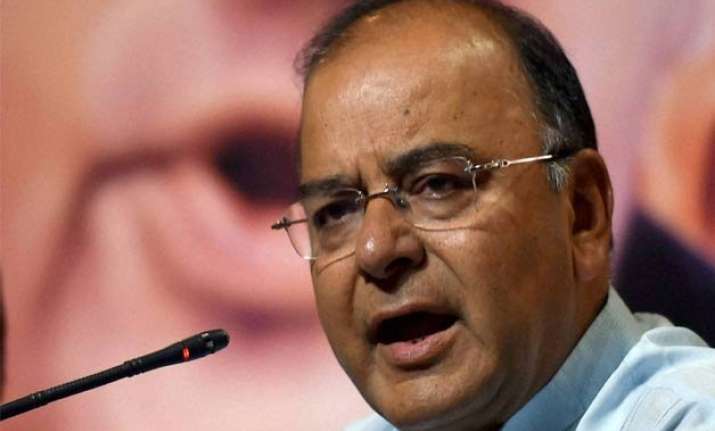 New Delhi: Finance Minister Arun Jaitley today announced the  rollback of his budgetary proposal that allowed a part of the Employees Provident Fund withdrawal to be be taxed. Jaitley made the statement in the parliament today.
Clarifying government's stand on the issue, Jaitley said,"ain argument is that employees should have choice of where to invest, idea is to make people join pension scheme."
Howevere, the tax proposal for NPS scheme has been retained, the Finance Minister said.
The controversial proposal created massive uproar among the salaried class so much so that Prime Minister Narendra Modi had to intervene and ask Jaitley to reconsider the proposed tax.
Finance Minister Arun Jaitley has in his Budget for 2016-17 proposed taxing 60 per cent of withdrawals from the Employee Provident Fund (EPF) on contributions to be made after April 1, unless the sum is reinvested in pension product such as an annuity.
Apart from this, the government is to introduce a Bill to further amend the Enemy Property Act, 1968 and the Public Premises (Eviction of Unauthorised Occupants) Act, 1971 in the Lok Sabha.
The government is also hopeful of passing the new Aadhaar bill in Lok Sabha today despite Congress' objections on it being presented as a money Bill.
Besides, the government will also seek the passage of the Real Estate (Regulation and Development) Bill in the Rajya Sabha.
On Monday, Urban Development Minister Venkaiah Naidu said the real estate Bill would become a 'reality' during the ongoing Budget session of Parliament. "I am holding discussion with all stakeholders," he informed domestic and global investors at the 'Happening Haryana' conclave in Gurgaon.