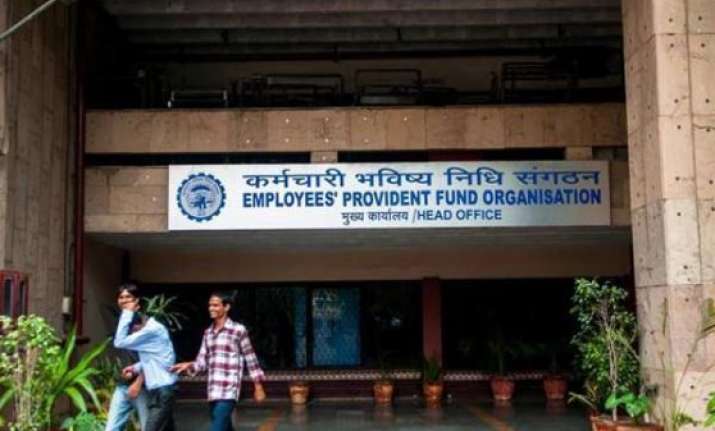 New Delhi: Retirement fund body EPFO will float a tender on December 9 for appointment of new fund managers for a term of three years beginning April 1, 2015.
"The process is initiated to publish the tender for appointment of fund managers in leading national dailies on December 9. The bidders can submit bids within 30 days from publishing advertisement in newspaper" a senior official said.
EPFO manages a huge corpus of over Rs 6 lakh crore.
The official said that a pre-bid conference will be held on December 29 at EPFO headquarters here and interested parties can send their consent for the purpose by December 27.
Bidders or interested parties can seek clarification and enquire about terms and conditions of the tender in the conference, the official said.
The Employees' Provident Fund Organisation (EPFO) has a subscriber base of over five crore.
EPFO's annual incremental deposits are expected to touch the Rs 1 lakh crore in 2014-15. It was over Rs 70,000 crore in the previous fiscal.
At present, EPFO's funds are being managed by asset management firms -- SBI, HSBC AMC, Reliance Capital and ICICI Securities Primary Dealership. The term of these fund managers would end on March 31, 2015.
EPFO's consultant CRISIL would have to complete the process for appointment of new asset managers before March 31 as the term of existing fund managers would end on that day.
Besides, in its trustees meet scheduled on December 19, the retirement fund body will take up some important issues which include increasing the limit of investment in private sector (instruments) from 10 per cent to 15 per cent.
The trustees' will also discuss reducing maximum time for settlement of various claims and payment to beneficiaries under EPF, Pension and Employees' Deposit Linked Insurance scheme to 20 day from existing 30 days.
The meeting would also deliberate on the proposal of deployment of its funds for low cost housing.
A proposal for implementation of minimum monthly pension of Rs 1,000 in perpetuity would also be discussed in the meeting. According to the notification in this regards issued on September 1, the entitlement is available till March 31.