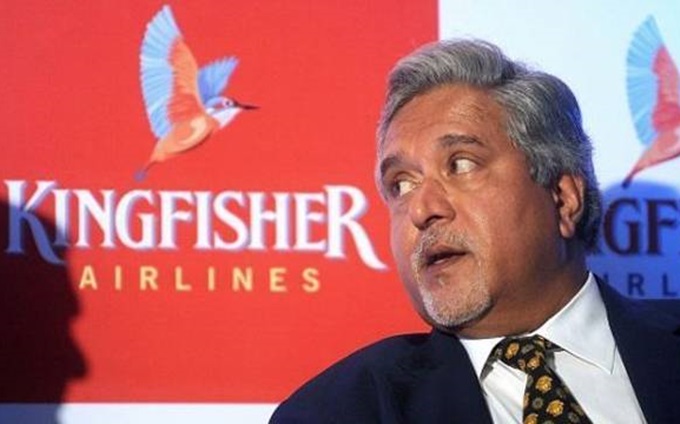 India's largest public sector bank State Bank of India (SBI) has written off bad loans worth Rs 7,016 crore given to 63 wilful defaulters, including Vijay Mallya's Kingfisher, according to a report published on Wednesday.
While 63 accounts in the list have been fully written off, 31 have been partially written off and six have been shown as non-performing assets (NPAs), the report said.
The bank said the Kingfisher loan has been moved, along with other bad loans, to a category called AUCA or "Advance Under Collection Accounts", which allows them to take the bad debt off their books while keeping alive the option of pursuing its recovery.
Topping the list of wilful defaulters is the dues of Vijay Mallya's Kingfisher Airlines, which stands at Rs 1,201 crore. Mallya is followed by KS Oil with dues of Rs 596 crore, and Surya Pharmaceuticals (Rs 526), GET Power (Rs 400 crore) and SAI Info System (Rs 376 crore), the report added.
Notably, Mallya had on March 2 , 2016, flown to the UK just before the banks moved the Supreme Court against him.
The bank's clean-up drive came after Prime Minister Narendra Modi on November announced the scrapping of Rs 500 and Rs 1,000 notes in order to curb black money, terror funding and fake currency.
Reacting to SBI's move, Congress leader Randeep Singh Surjewala said: "As Modiji's blue-eyed boy Mallya gets a Rs 1,200-cr write-off, fighting black money is political hypocrisy at its worst." 
In the Rajya Sabha, debating the stress caused to the public by the sudden ban on Rs. 500 and Rs. 1,000 notes, Left leader Sitaram Yechury questioned the SBI write-off to Mallya while the government claims to crack down on black or untaxed money. In effect, Mr Yechury said, "it is something that is not going to be realized."
However, Finance minister Arun Jaitley shot back saying that the Kingfisher loan was one of the legacies that his government had inherited. "(Kingfisher's) liability to pay still exists," he emphasized.
Jaitley further clarified that the write off did not amount to the loans being pardoned altogether. "The write-off of loans of Mallya and others does not mean that we have pardoned the loan. All borrowers will have to pay their dues. Performing assets have turned to non performing assets, loans have not been pardoned," Jaitley told the Parliament.