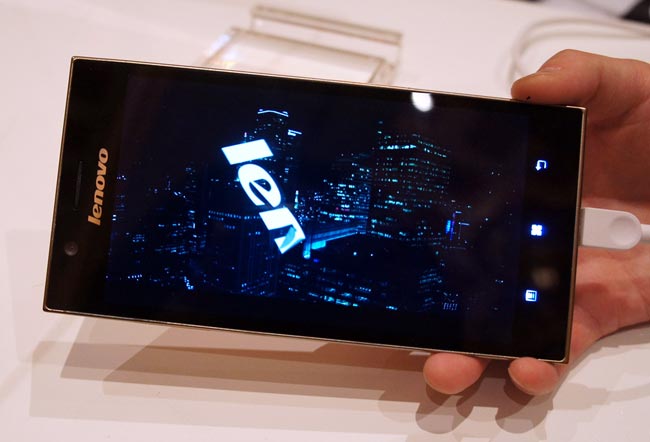 Chinese smartphone giant Lenovo has become the second largest smartphone brand in India in Q3 of 2016 displacing the home-bred Micromax, according to the latest report by research firm International Data Corporation (IDC). 
As per the report, Lenovo now commands 9.6 per cent of the Indian smartphone market trailing only South Korean tech giant Samsung which has 23 per cent of the market share. 
In another significant finding, the IDC report said that the Indian smartphone market crossed the milestone of 30 million unit shipments for the first time in a quarter in CY Q3 2016, maintaining a healthy traction with 11 percent year-on-year growth.
"This seasonal spike in third quarter of the year can be attributed to the channel preparation for the festive season, mega online sales and early import of smartphones owing to Chinese holidays in October," Karthik J, senior market analyst, client devices, IDC India, said in a statement.
Samsung led the Indian smartphone market with 23 percentage share with 8 percent sequential growth followed by Lenovo Group (including Motorola) with 9.6 percent share of smartphones.
Reliance Jio sustained its fifth position in the period despite a healthy 20.9 percent growth over previous quarter while Xiaomi made its debut in top 5 as its shipments doubled over previous quarter. 
"Mobile vendor ecosystem is going through a multi-dimensional transition. Continuous investment from China based vendors on retail expansion and high decibel marketing has led to disruption in the plans of home-grown vendors to some extent," added Jaipal Singh, Market Analyst (Client Devices), IDC India.
Analysts said migration from feature phone to smartphone had slowed down, helping India based vendors to maintain their dominance in overall mobile market. 
4G smartphone shipments grew 24.8 percent over the previous quarter in Q3 2016. 
"The rollout of Reliance Jio network has further increased the share of 4G-enabled smartphones in India. Seven out of 10 smartphone shipped in Q3 2016 were 4G-enabled and 9 out of 10 smartphone sold by eTailers were 4G," Singh added.