Follow us on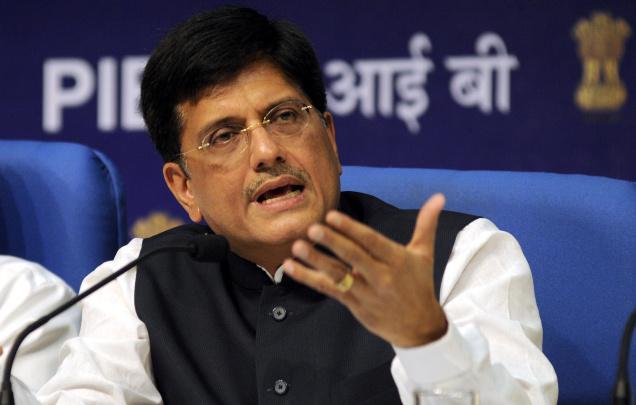 New Delhi: India will need $250 billion in the next five to six years and $1 trillion by 2030, a scale of investment "unparalleled anywhere in the world," to fuel its race to provide energy for its people and help lift masses out of poverty, according to Piyush Goyal, the Minister for Coal, Power and New and Renewable Energy.
Goyal, who is on a mission to drum up investments in the energy sector, told reporters here Thursday India will be the largest market for energy with its goal of quadrupling by 2030 the current consumption of 1,050 units per person. Savvy investors will see the opportunities India has to offer them in the energy as the United States, Europe and Japan are seeing an economic slowdown coupled with a lowering of demand because of greater efficiencies in consumption, he said.
Prime Minister Narendra Modi has set a goal of having 175 gigawatts (GW) of renewable energy by 2022, of which 100 GW is to come from solar, Goyal said. India has made strides towards achieving that target and 21 GW of solar energy is to come on line over the next seven to eight months, he said.
He said that he had met investors in Britain and visited the London Stock Exchange to showcase the investment opportunities and was to hold discussions with investors here.
While India sought investments in all energy spheres, its quest for energy efficiency - and through it cleaner environment and carbon emission reduction goals - opened up other areas, he said. As an example, he cited the program to replace the 20 million agricultural pumps, many of them run on diesel, with more efficient and less polluting models, which could save the equivalent of 70 billion units of electricity.
Besides solar energy, India was also developing hydropower, power generation using waste water and waste, and wind power Cutting off finance for coal plants will be counterproductive for the environment as coal will continue to play an important role in helping meet the United Nation's Sustainable Development Goals (SDG) of providing billions of people around the world needing access to power, Goyal said.
Despite the massive investments in renewable energy, India will also depend on coal especially for baseline needs to ensure power availability when other sources become unavailable, Goyal said.
If financing for newer plants are not available, developing countries will continue to run the old, inefficient and polluting power plants instead of upgrading to modern power generation plants that use