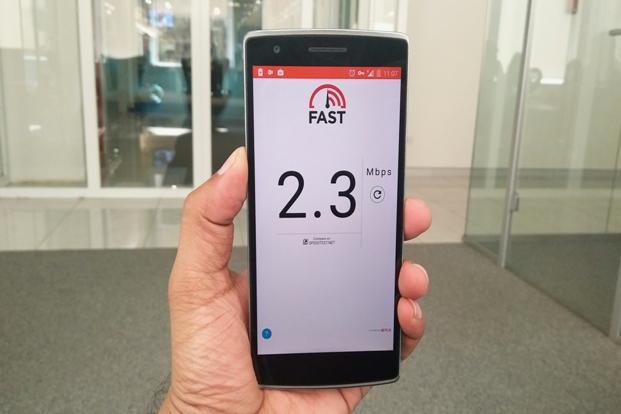 Regardless of the flood of deep discounts and attractive data packages telecom operators have been offering in recent months to retain their subscriber base, 4G internet speed in India, a crucial parameter of user experience, continues to be dismal, a new survey has found.
At an average data speed of 5.14 Mbps, 4G speed in India ranks three time below the global average and just a notch above the average global 3G speed. Ranked at 74 among 75 countries surveyed, India's 4G speed was found much slower compared to other countries, including Pakistan and Sri Lanka and faster than only Costa Rica which ranks at the bottom.
According to the Open Signal report, Pakistan recorded average data speeds of 11.71 Mbps. The countries on top of 4G internet speeds include Singapore and South Korea, with download speeds of about 40 Mbps.
In Costa Rica and India, the drop in average data speeds was attributed to the abrupt increase in number of 4G users in the country.
The report also ranks countries in order of 4G network availability in the world and India fared better in this particular list, making it to the 15th position, globally. Between September 2016 and March 2017, there has been an 82 percent surge in 4G internet availability, largely on the back of Reliance Jio's entry into the telecom sector last year.
India has some of the slowest LTE speeds in the world, the report said. In fact, the report goes on to underline a pattern of drop in 4G network speeds in the country, recording a fall of over one per cent over the past six months.
These findings come in stark contrast to the figures released by the Telecom Regulatory Authority of India (Trai). The telecom regulator had earlier said that Reliance Jio topped the chart in 4G network speed for the month of April with an all-time high download speed of 19.12 megabit per second.
OpenSignal data is collected from consumer smartphones and recorded under conditions of normal usage.