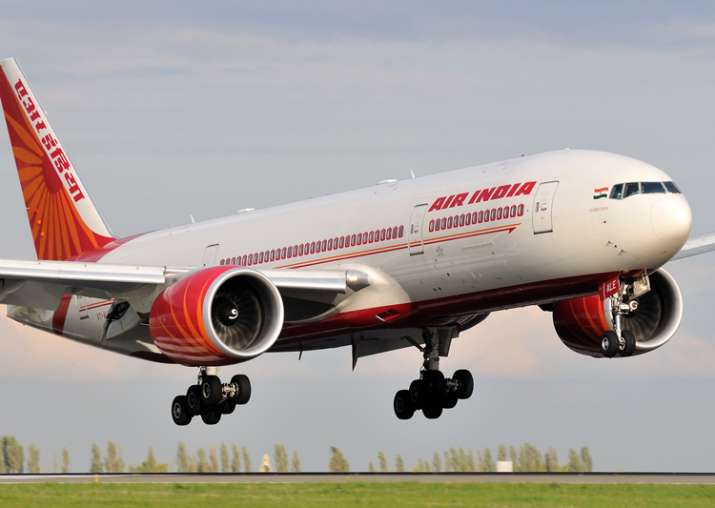 The government has stepped up its efforts to find a solution to save debt-ridden national carrier Air India. According to a report in Economic Times, the government has set up a Committee of Secretaries (CoS) to assess the possible privatisation of the country's fourth largest domestic airline.
The report said that members of the committee will discuss the recommendations and ways before deciding the method of privatisation. 
"This is the first step before a cabinet note on privatising Air India is floated by the aviation ministry. The committee will discuss the feasibility of ideas floated for AI privatisation and recommend the best idea, which can then form a part of the final cabinet note," the daily quoted an Aviation Ministry official as saying. 
The CoS will be headed by the Cabinet Secretary. Secretaries from Aviation and Finance Ministries, Department of Investment and Public Asset Management (DIPAM) and Department of Industrial Policy and Promotion are the other members of the panel. 
The government's decision to go ahead on privatisation came after PM Narendra Modi's nod for the proposal during a meeting held in April this year, the report said. 
The panel, it said, discuss all proposals including one by the NITI Aayog suggesting total sale of the government's stake in Air India. 
The think-tank's recommendation is based on studies of various international airline revivals, where governments sold their entire stakes in airlines. These include British Airways, Japan Airlines and Austrian Airlines. 
On the other hand, the Civil Aviation Ministry in a recent report recommended strategic disinvestment from the loss-making Air India, by which government control would be transferred to a private owner.
Last week, Finance Minister Arun Jaitley and Civil Aviation Minister Ashok Gajapathi Raju had discussed the future course for debt-ridden Air India, with senior officials indicating that a decision on privatisation will be taken within three months. 
Staying afloat on little over Rs 30,000 crore bail-out package extended by the previous UPA regime, Air India is saddled with nearly Rs 50,000 crore debt and is in discussions with lenders on ways to restructure the loans.