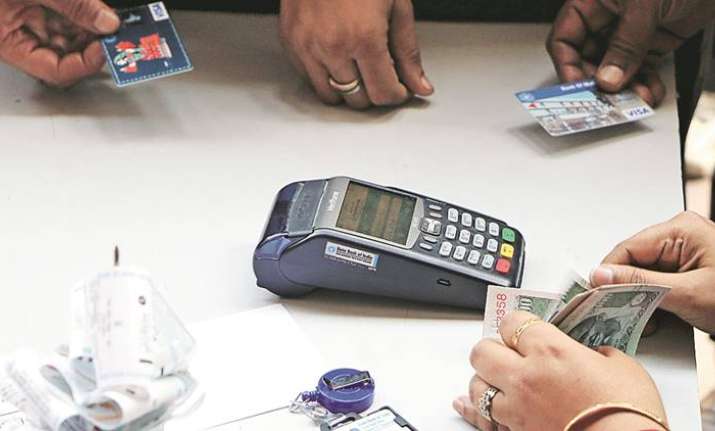 If there is one thing that has gripped the attention and discourse across the country, it is demonetization. On November 8, Prime Minister Narendra Modi announced the government's decision to scrap 500- and 1000-rupee notes.
While addressing the nation, the PM said the move will help curb corruption and black money. So far, government agencies have unearthed and seized crores in unaccounted cash across the country and the process is still on.
After demonetisation, the RBI introduced Rs. 2000 and new Rs.500 notes. However, the limits imposed on withdrawal of cash from banks and ATMs created a cash crunch in the country. Television reports showed long queues outside banks and ATMs with people lining up for currency notes.
After 50 days of demonetisation, the currency crunch is still prevailing in the hinterland as things begin to improve in urban areas.
Finance minister Arun Jaitley said the cash crunch would ease by the year, adding though that the amount of cash to be issued in the form of new 500- and 2,000-rupee notes would not be the same as the amount that was in circulation before November 8.
The opposition has criticised demonetisation and raised questions over the government's preparedness to tackle the current currency crunch. Modi and his ministers, on the other hand, are talking about a cashless economy now.  
Is it a way out of cash crunch? If so, it is good for the people and the country's economy. However, as the government takes the path of moving its people towards a cashless economy, there are many challenges that lie ahead.
The government has been pushing for a cashless economy to overcome the prevailing cash crunch. NITI Aayog CEO Amitabh Kant recently announced what he called a "Christmas gift to the nation," a bonanza of cash rewards to promote digital or cashless transactions as the government pitches a cashless economy after demonetisation.
Under this scheme a total Rs. 340 crore will be given away in prizes for both customers and merchants through lucky draws.
The schemes would cover small transactions between Rs. 50 and Rs. 3,000. The objective is to encourage all sections of society to make digital payments.
It is estimated that only five per cent Indians make digital payments, while the rest use cash. However, the unavailability of cash has led an increasing number of people towards digital payments or cashless mode.
In a country like India where a majority of people do business in cash, it looks difficult if not impossible to achieve the dream of cashless economy.
A World Bank report says that bank account penetration in India increased from 35 per cent to 53 per cent between 2011 and 2014.
But the country also suffers from high dormancy rates, meaning there is no or less activity in these accounts.
In August 2014, Modi government launched Pradhan Mantri Jan Dhan Yojana for comprehensive financial inclusion with the goal of opening a bank account for every household. Under this scheme more than 22 crore accounts were opened with zero balance.
The World Bank report further says that the dormancy rate in India is quite high at 43 per cent. Only 39 per cent of all account holders in India own a debit or ATM card. In India, a mere 15 per cent of adults reported using an account to make or receive payments.
In contrast, about 40 per cent of adults in China and Brazil reported using a bank account to make or receive payments. To beat China on the economic front, India needs to adopt banking payments or digital payment systems vastly.
Let's take a look at the big economies of the world and how their people make payments. In France, 92 per cent people make cashless payments, UK and Sweden see 89 per cent payments through cashless modes, the figure for US stands at 80 per cent, Germany 76 per cent and South Korea 70 per cent.   
The government says demonetization will end corruption. However, media reports have shown large numbers of cash in new and old currency unearthed by government agencies across the country. This raises a big question – can demonetization alone end corruption in the long run in the country?
Cash helps the corrupt keep their black money hidden from the eyes of agencies as transactions that bypass a banking channel remain undetected or unaccounted.
Data shows only a little over 1 per cent of the Indian population pays income tax. A nation of over 125 crore people had only 3.65 crore individuals filing their tax returns in the assessment year 2014-15. Out of the 3.65 crore individuals (filing returns in assessment year 2014-15), there were only 5.5 lakh people who paid income tax of more than Rs 5 lakh and accounted for 57 per cent of the total tax .
This means that only 1.5 per cent of those filing tax returns (3.65 crore) are contributing to 57 per cent of tax, with a huge number of individuals outside the tax net. To get more people under the tax net, the government should make reforms in the existing tax policy.
While the government has done well to make it easier to start a business in India, but the ease of paying taxes has worsened. According to the World Bank's Doing Business Report 2016, India now ranks 130 out of 189 countries, moving up four places from last year's ranking.
It's a matter of concern that only 1 per cent of the population pays tax. If our economy becomes more cashless or digital, it will make most of the money accounted through our banking system. This will help our agencies to keep the records and track the income of individuals and organizations under scrutiny. Lesser cash transactions will lead to lesser unaccounted or black money in the market. Already, from metros to small cities, many traders both big and small have started using other modes of payment than cash.  
Yes, there are challenges to implement and transform into a digital economy in a diverse country like India. The government will have to use all its machinery to provide support and technology, so that the digital platform can both be functional and safe throughout India uninterrupted.
The RBI figures for July 2016 show that banks had issued around 69.72 crore debit cards and 2.59 crore credit cards to customers after deducting withdrawn or cancelled cards. We can easily assume that these cards have primarily been issued in urban areas. Millions of people still don't have a bank account, access to PoS sale points, internet or infrastructure to understand and use online payment methods etc. So, we need a large scale penetration of digital services and PoS terminals to facilitate digital transactions in rural areas.
Another big hurdle for a digital India is network. Mobile internet network is crucial for interiors since PoS works over mobile internet connections. The low literacy rates in rural areas along with lack of internet access or knowhow makes it very difficult for people to adopt the habit of digital transactions. Leave aside individuals or the private sector, the government must first take steps to make its own institutions, such as the Indian Railways, cashless.
The new initiative taken by government is Aadhaar Payment App. It is an App for making cashless transactions through your multiple bank accounts without using the internet facility. The unique 12-digit number, which carries your identity, is required for payments at the retailers who accept payments through the Aadhaar card. Each transaction will be authenticated by the fingerprint of the customer. Transactions can be made through Aadhaar-linked bank accounts (AEBA) only. Customers don't need debit card or credit card for Aadhaar payments. Retailers can login from their Aadhaar number using the fingerprint scanner. Once the app is validated, they can use it to take payments.
To achieve the dream of cashless or digital economy, cyber security will be a big concern. Government must put in place tough cyber law and security measures to protect cyber attacks. People must be educated about cyber threats too. The present cash crunch might be inconvenient, but this inconvenience will lead us to a very convenient future of digital economy – provided things fall in place.