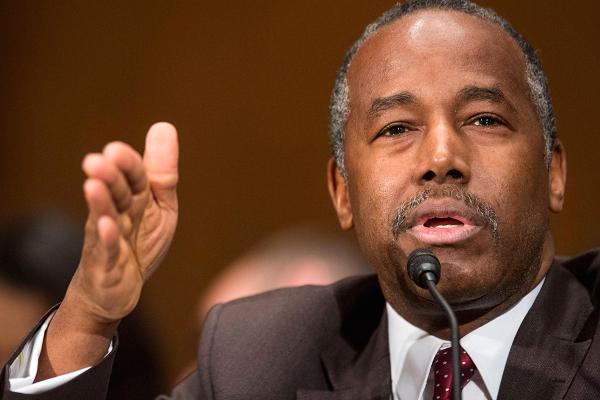 In a potentially controversial statement, US Housing and Urban Development Secretary Ben Carson on Monday said that slaves were 'involuntary immigrants' and that the label fits anyone who comes into a country from the outside. 
According to The Hill magazine, Ben Carson told the employees of his department that America is "a land of dreams and opportunities", even for "immigrants who came here in the bottom of slave ships" and "worked even longer, even harder for less".
"But they, too, had a dream that one day their sons, daughters, grandsons, granddaughters [and] great-granddaughters might pursue prosperity and happiness in this land," he said.
On March 2, the US Senate confirmed Carson, an acclaimed neurosurgeon-turned-politician, as the secretary of housing and urban development after it voted 58-41.
Later on Monday evening, speaking on the Sirius XM radio show of his friend and business partner Armstrong Williams, Carson refused to back away from the remarks.
"I think people need to actually look up the word immigrant," Carson said. 
"Whether you're voluntary or involuntary, if you come from the outside to the inside, you're an immigrant. Whether you're legal or illegal, you come from the outside to inside, you're an immigrant. Slaves came here as involuntary immigrants but they still had the strength to hold on."
One woman who called into the show said she disagreed with Carson, arguing, "you can't be an immigrant if you're brought over here in chains", the magazine said.
"Yes you can, you can be an involuntary immigrant," Carson responded.
Monday's remarks were not the first time Carson, who competed in last year's Republican presidential primary, has made questionable remarks linking slavery with other issues.
He compared abortion and slavery during his bid for the Republican nod in October 2015.
(With IANS inputs)