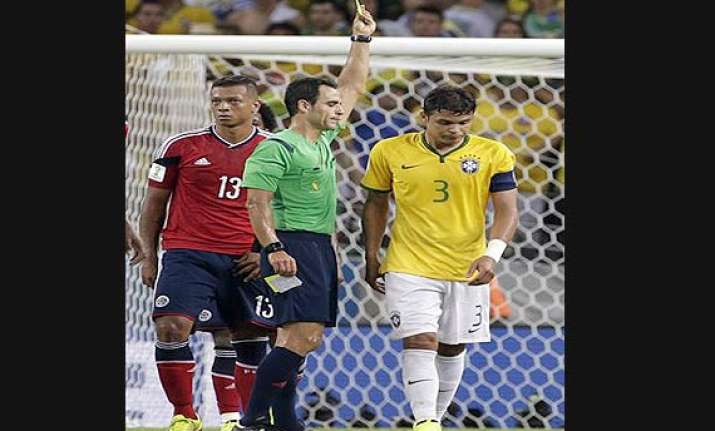 RIO DE JANEIRO :  FIFA says the Brazilian football confederation is trying to overturn captain Thiago Silva's ban for the World Cup semifinal against Germany.FIFA spokesman Delia Fischer says its disciplinary committee is "analyzing materials" submitted by the confederation.
Thiago Silva is suspended for Tuesday's match in Belo Horizonte after being shown a second yellow card of the tournament in 2-1 quarterfinals victory against Colombia.   
The defender impeded Colombia goalkeeper David Ospina's attempt to kick the ball downfield. Yellow cards traditionally cannot be overturned.