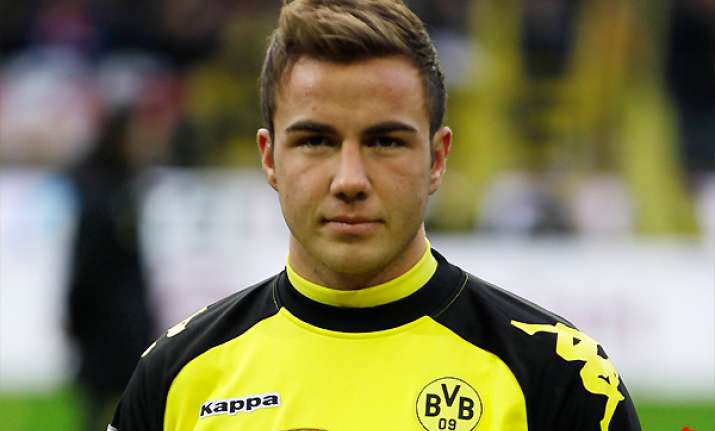 Dortmund, Germany, Dec 13: Borussia Dortmund says playmaker Mario Goetze will be sidelined until January with a thigh injury.

The defending Bundesliga champion said Monday that Goetze tore a muscle in his thigh in Sunday's 1-1 draw with Kaiserslautern. It did not specify which thigh.

The 19-year-old player will miss Saturday's league game in Freiburg and the German Cup game in Duesseldorf next week.

Goetze did not start Sunday's draw due to a groin problem. He came on in the 66th minute after Kaiserslautern equalized and struck the crossbar in the 82nd.

Dortmund is three points behind Bundesliga leader Bayern Munich, ahead of local rival Schalke on goal difference.