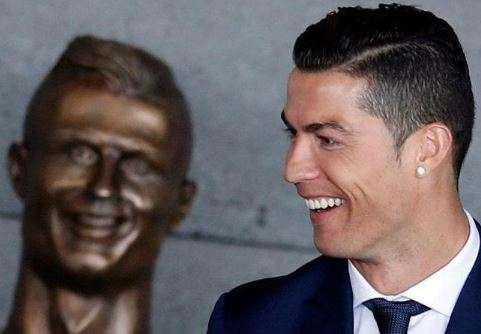 Remember the old smiling bust of Cristiano Ronaldo which looked freakishly terrifying? Spanish sculptor Jose Antonio Navarro Arteaga has this time managed to produce a more flattering version of the Real Madrid forward. This is how the old one looked which was created by Emmanuel Santos which sits at the Cristiano Ronaldo International Airport in Santa Cruz, Portugal.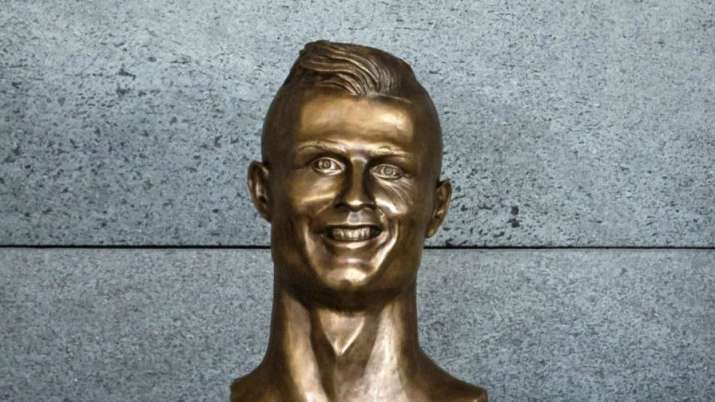 Here's the new bust of the Portuguese star. The amendments have been made as the difference truly portrays an entirely different side of the star forward. A serious and better portrayal of the Los Blancos forward has finally been immortalised in the new statute which now sits in the Santiago Bernabeu stadium in Madrid.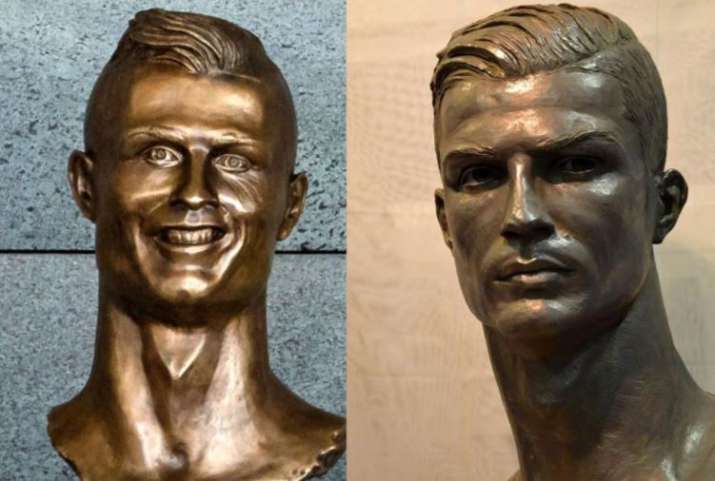 Many fans have observed the new bust to be more remarkable than the previous one which was made by Santos. 
Arteaga had apparently made the new piece after his son saw the other bust at the Madeira airport and told his dad he could do better.
Ronaldo recently ended his goal drought in the Spanish league after scoring the winner against Malaga 3-2. It hasn't been the perfect start for the Madristas as they sit 8 points behind arch-rivals FC Barcelona and sit fourth on the table behind undefeated neighbours Atletico Madrid and Valencia.
Speculations have arisen that the four-time Ballon d'Or winner isn't happy at the club and demands an immediate transfer in the next summer window. As the Ballon d'Or awards approach next month, the Real Madrid will look to bag his fifth and tie competitor Lionel Messi.