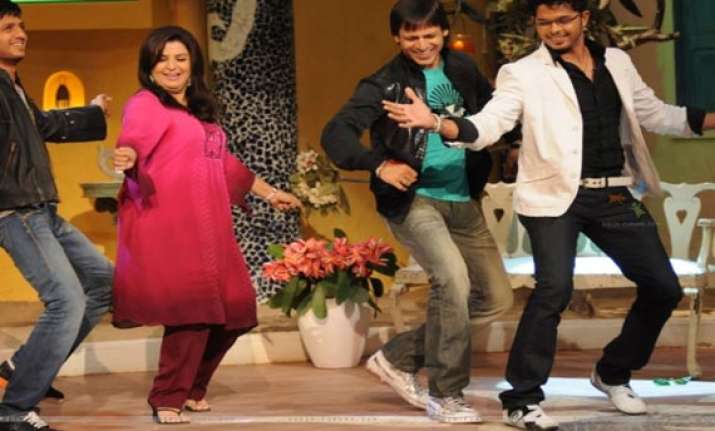 Mumbai, May 21: Mumbai Police crime branch has questioned a Marathi actress at an undisclosed location, after she was seen with IPL spot fixing accused Sreesanth in Mumbai.
Crime Branch officers are questioning the Marathi actress  after she was seen with Sreesanth on the night of May 15, when the cricketers were arrested by Delhi Police special cell.
Police is investigating whether she had any links with the betting racket. Simutaneously, Crime Branch officers have asked a casting director from Hyderabad to come to Mumbai and record his statement about his involvement with Sreesanth.
CCTV footage seized from a five star hotel shows more than 17 people with Sreesanth during the three days from May 13 to May 15.
Four persons, two of them women, were seen repeatedly with Sreesanth in the CCTV footage of G pub on Carter Road Bandra. Most of the women seen in CCTV footage were frequently seen with Sreesanth and Jiju. Police is verifying whether these girls were giving tips to bookies or not.
Sreesanth wanted to become a rock star with his music band and rock group S-36.
His music band S 36 (S for Sreeshanth and 36 his lucky number) came into existence in late 2010.  Deepak Warrier alias Deepu, a music composer, was the band manager of S-36.
S36 put out a patriotic album called "Desh". It had 10 songs, out of which four were written by S Sreesanth himself, including the title track Desh and Jaago India.
The album fared dismally in Mumbai and Kolkata.
S36 had their first performance in Cochin at JT Pac in 2010.
Sreesanth also debuted for a Tamil song Anbulla Azhagae, which he had composed. Soon after, S36 was invited to perform in Dubai and Malaysia which has a sizable Malayalee population.
It was during the World Cup, and  Sreesanth was not part of the national team then. So, S36 decided to go ahead with their Dubai tour. But as luck would have it, Sreesanth was recalled into the national team.
So, the troupe  had to cancel the shows in Dubai and Malaysia. India won the World Cup and Sreesanth was hopeful about his future in the team and cricket became his focus again.
S36 band, meanwhile,  took a back seat. During the first match of the team last year , S 36 troupe had performed live.
Sreesanth sang a motivational song called "Jalwa Dikhade" which the troupe had composed for the World Cup.
Sreesanth wanted to merge S36 with a dance troupe. He wanted to fuse dance and music and  reate an international band. That was his long term goal.
Sreesanth didn't want to get into cricket commentary, but wanted to do something creative after retiring from cricket.
Music was Sreeshant's  passion and motivation. Music director Dipak Warrier says that it was his love for music that saw him through some dark days, especially when he had his surgery and had to spend considerable time in a wheelchair.
Even six months back, his band mates would travel to Bangalore for a jamming session at his apartment on Brigade Road.
Music always lifted his spirits,says Warrier.
It's a pity they can't do the same now. Even after the band packed up after Sreesanth got busy with Rajasthan Royals there was still hope that S36 would be revived when the cricketer got some time off from the field, but the course of events now has altogether taken a different tangent.