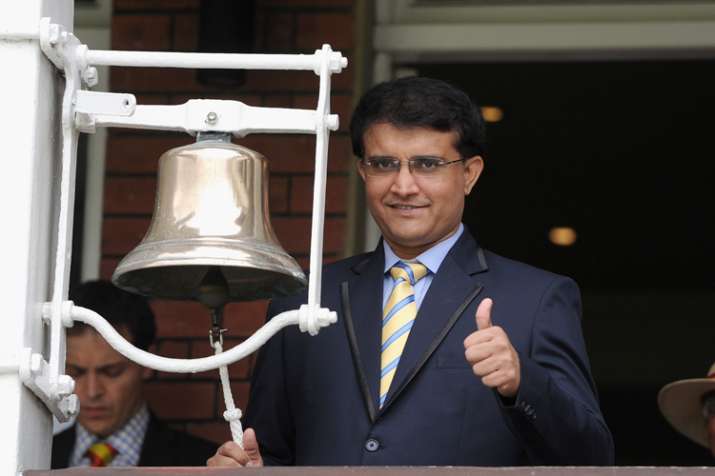 Former India captain Sourav Ganguly on Thursday said the recent drubbing against Australia in the one-day series was a wake-up call for the Indian team ahead of the World Cup in England and Wales.
India, who were being touted as one of the favourites to lift the trophy in England, suffered a humiliating 3-2 loss against an inexperienced Australian team in the five-match ODI series at home.
It was India's first ODI series defeat at home since losing to South Africa in 2015. India also became the only side in the world to lose an ODI series twice after leading 2-0. 
Ganguly said the Aaron Finch-led Australian team played better cricket than the hosts and termed the loss as a wake-up call for Virat Kohli and his boys ahead of the World Cup. Australia were trailing 0-2 in the series after losing in Hyderabad and Nagpur but the Kangaroos scripted a fairytale comeback and won the next three consecutive matches in Ranchi, Mohali and Delhi to take home the series 3-2.
"There's no doubt that Australia played better cricket than India. This Australian team is a strong contender for World Cup. India have got a wake-up call ahead of the World Cup," Ganguly told IndiaTV in "Cricket Ki Baat" show aired on Thursday.
Ganguly further said that India made too many experiments in the series, something which will not be seen during the World Cup.
"You can't take any team for granted at this level. There were too experiments for India in this series," he added.
The former captain, however, refused to see this series loss having any effect on India's World Cup preparations. 
"There is still time left for the World Cup. India is a good team. You will see different level of consistency from India in the World Cup," Ganguly said.
The 46-year-old also praised the Australian team for their giant effort and said that this Aussie side reminds him of the successful Australian teams of the past.
The series win comes not just at the right time for the Aussies as the World Cup is round the corner, but is also their first series victory in India in six years.
"This Australian team has reminded me of the old Australian teams who came to India and had the ability to beat us," Ganguly said.