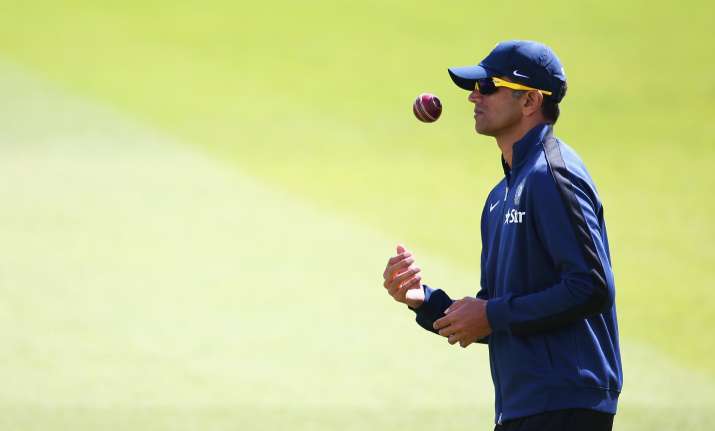 India coach Rahul Dravid expects his boys to have full focus on their ongoing campaign in the ICC U-19 World Cup and not get distracted by the IPL auction this weekend. The young boys in blue have been rampant and undefeated in the campaign so far.
Three-time champions India will play their quarterfinal against Bangladesh tomorrow.
Captain Prithvi Shaw, Shubman Gill, Himanshu Rana, Abhishek Sharma, Riyan Parag, Kamlesh Nagarkoti, Shivam Mavi, Arshdeep Singh and Harvik Desai are the squad members who will be in the auction to be held on Saturday and Sunday in Bengaluru.
"There's no point hiding from the fact that it is there. It is around the corner," said Dravid, as media reports suggest.
"There's no point living in the bubble and pretending it doesn't exist. We do discuss it. We've spoken about what their focus should be and what their long-term goals are as compared to their short-term goals," said the former India captain.
Dravid said the IPL auction will come every year but not everyday one gets a chance to play the World Cup.
"The auction is not something the boys can control. One or two auctions won't really have a long-term impact on their careers.
"There is an auction every year, but not every year will they have an opportunity to play for India in possibly a World Cup semifinal. That doesn't come very often." said the former India skipper.
The IPL auctions will commence from January 27-28 and over 578 have been registered.
(With PTI Inputs)