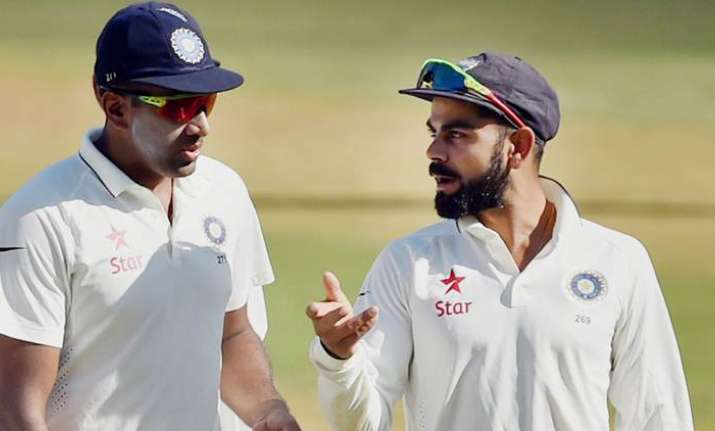 Off-spinner Ravichandran Ashwin said he hopes to emerge as an improved player from the upcoming five-Test series against England, starting August 1 in Birmingham.
In India's last tour to England in 2014, they were defeated 3-1 in the five-match Test series, with the Indian batsmen repeatedly failing to cope up with the moving ball in seaming England conditions.
However, this time around, India, which is the number one Test side in the world, will look to better their record in England.
"I know England really well," Ashwin told ICC in an interview. "It's a lovely place and I enjoy going to England. I look forward to going there and enjoying playing cricket there."
Ashwin played only two Tests in the 2014 series and picked up just three wickets. However, Ashwin has since focussed on acclimatising to English conditions.
He had a stint with Worcestershire in 2017 when he picked up 20 wickets in just four matches. He also averaged 42.80 with the bat.
"You don't get so many opportunities to do that in the current, very jigsaw-puzzled schedule that international cricket has," Ashwin pointed out. "But for me, it is all about going there, understanding situations and trying to react to different situations.
"I want to try and use all my experience over the years that I have played Test cricket for, and make it for the best use, make sure that I give my best there, and come out as another cricketer who has learned as much as it is possible to learn from other tours," Ashwin added.
Ashwin said the key for India will to be adapt to the English conditions at the earliest. 
"We know we are a good team. It is all about responding to the situations that are thrown at us," he said. "Sometimes I feel we overcook ourselves, overprepare ourselves. It is very important to stay in the moment and react to it. What also will be crucial is how well we adapt and acclimatise earlier on in the series."
On the current tour, India won the three-match T20I series 2-1 while England made a terrific comeback in the ODIs by clinching the three-match series 2-1.
India will now play a four-day warm-up match against Essex from 25 July before the Test series.