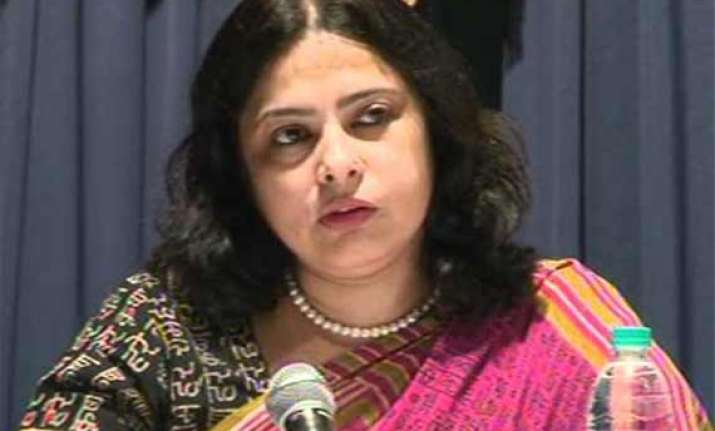 New Delhi: Is there anything called work-life balance? Are women respected enough in the society? Women are vulnerable to physical and mental exploitations and technology is a way to make them safe, BJP MP Meenakshi Lekhi asked Thursday.
"Safety, security and respect matters the most for every woman. All women struggle to get respect for what they have contributed to the family or the society. But women are vulnerable to physical and mental exploitations a lot and technology is a way to make women safe," she said here.
Lok Sabha Speaker Sumitra Mahajan mentioned about using various mobile applications that could help a woman in distress.
She was addressing a conference on women leadership and empowerment and launch of Indian Women Network - Delhi Chapter of the Confederation of Indian Industry.
Talking about the rising number of molestations and rape incidents in Delhi, Lekhi said the city's porous borders is one of the reasons behind it. She said proper mapping of the city will help the citizens to understand which corners are more vulnerable.
About women empowerment, Mahajan said: "I believe that the idea behind the network is to help connect and acquaint women entrepreneurs and their work. And in doing so, they move towards women empowerment."
Mahajan talked about how colleagues and family can help and support a woman during initial years of her motherhood. "There is no work that a woman cannot perform well. But it is important for a woman to identify her own potential."