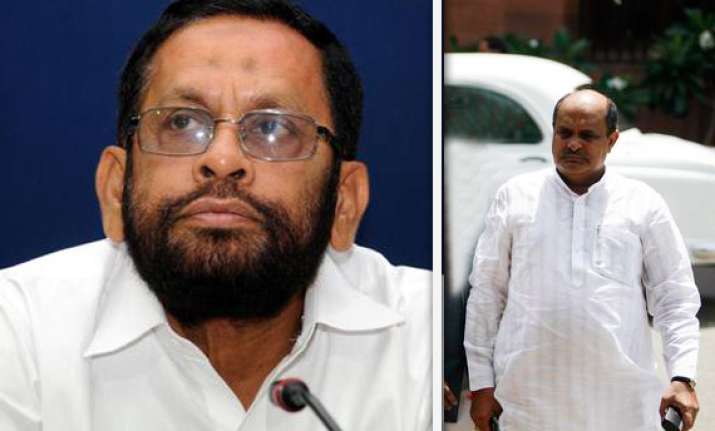 New Delhi, Jan 20: Amid its friction with ally Congress, Trinamool Congress (TMC) has entered into negotiations with NDA partner Janata Dal (United) for a seat-sharing arrangement for the upcoming Assembly polls in Uttar Pradesh but not much headway has been made so far.

The TMC, which is keen to expand its profile from a regional party to a national one, is planning to contest at least 200 seats in the 403-member UP Assembly.

"No agreement could be reached for seat sharing till date. But we are still in discussion with JD-U," TMC leader and Union Minister Sultan Ahmed said here today.

Responding to questions on the issue, he said TMC is not averse to forging seat-sharing arrangement with any party except BJP.

He made the remarks as he released the list of 37 party candidates for UP polls here.

The development assumes significance as friction has been witnessed in the relations between TMC and Congress recently in West Bengal.

TMC reportedly wanted to contest the UP polls in alliance with Congress but the proposal apparently did not work out.  JD(U) chief Sharad Yadav, who is also NDA Convenor, and general secretary K C Tyagi confirmed talks between the two parties.

"We have held preliminary discussions to trace possibility of a seat-sharing between the two parties for UP polls," said Tyagi, who along with Yadav, was engaged in the talks. 

When asked whether the release of candidates's list by TMC indicated that the talks had failed, he told PTI, "our doors are open".

Asked why JD(U) is entering into seat-sharing arrangement with TMC, Tyagi said "except for Bihar where we are running a coalition government with BJP, the party is free to enter into local arrangements with any party in other states."

Sultan Ahmed, while addressing the press, also raked up the 2008 Batla House encounter in Delhi, demanding a judicial probe into the incident, apparently to cause discomfort to the government which has already ruled out reopening the case. 

"There are many versions coming on the encounter...Home Minister P Chidambaram is saying something, Congress leader Digvijay Singh is saying something.. let it be settled once and for all," the Trinamool leader said.

Digvijay Singh has been claiming that the encounter was fake but Chidambaram recently asserted that all authorities have concluded that the encounter was "genuine".

He said there was no scope for reopening the case.