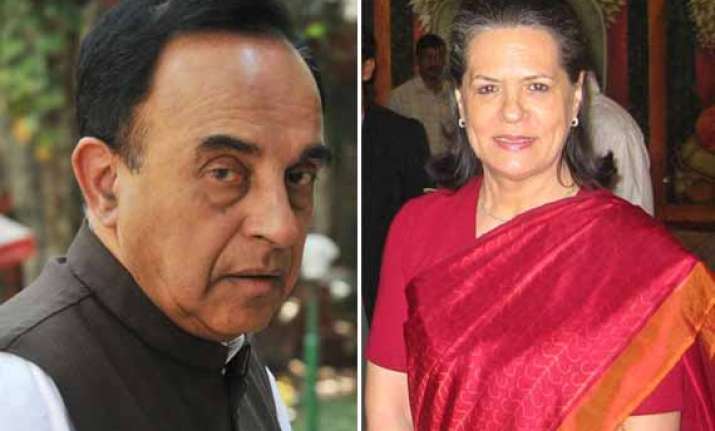 New Delhi: BJP leader Dr Subramanian Swamy today hit out at Congress president Sonia Gandhi for meeting Shahi Imam Bukhari and Christian leaders seeking votes in the name of religion for her party.
Speaking to a news channel, Dr Swamy said, "she (Sonia) making an open appeal to minorities. The Catholic Bishops in Kerala have declared that Catholics will vote for Congress. Point is, she has never disowned such things.
"Tomorrow if we hold a meeting with Hindu sadhus and saints and ask all Hindu voters to vote for us there will be a huge controversy", said Dr Swamy.
About Sonia Gandhi's remarks that charges of polarizing voters was "bogus", Dr Swamy quipped: "What is bogus? You are trying to corner votes from minorities in the name of religion and meeting their leaders."