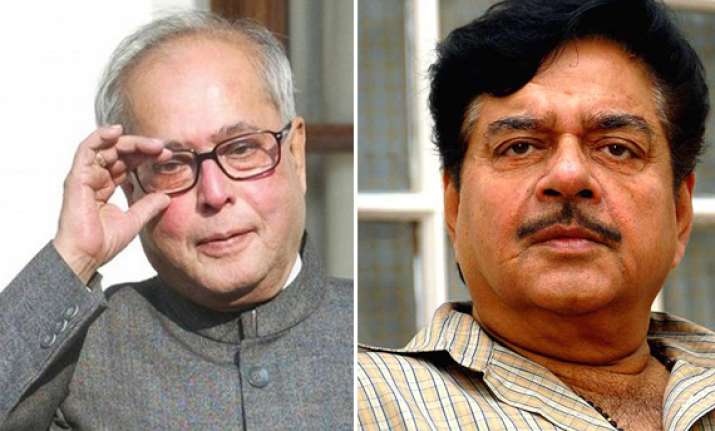 Patna, Jun 18: While BJP disapproved of Team Anna's demand for a probe against UPA presidential candidate Pranab Mukherjee, party leader Shatrughan Sinha today said he should come clean on allegations of civil society and clear the air if any "political deal" was made to nominate him.
"A person who is going to occupy the high post of President should be acceptable and respectable among all countrymen," Sinha, who is Lok Sabha member from Patna Saheb, said stressing on "consensus" candidate for the post.
"Though the BJP and NDA will take a decision whether to support the UPA nominee or support a candidate against him. My personal opinion is that a consensual candidate should sit on the post of President of the country," Sinha told PTI.
Describing Finance Minister Pranab Mukherjee as "highly qualified", the actor-politician, however, said he should clear the air if any "political deal" has been made by the UPA with supporting parties to nominate him for the top post.  He also asked Mukherjee to come clean on allegations made against him by Team Anna.
"Caesar's wife should be above suspicion," he said.
Arvind Kejriwal had yesterday demanded an independent inquiry into allegations team Anna had made against Mukherjee and 14 other ministers.