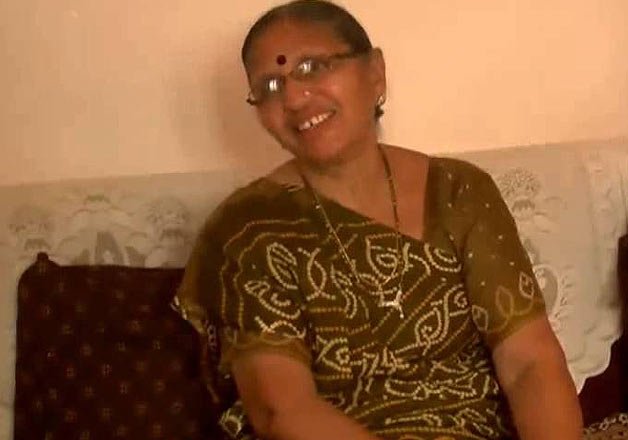 Ahmedabad: Prime Minitser Narendra Modi's sister Vasantiben is sad because she will not be able to pay visit to her brother this Rakshabanbdhan.
With just few days remaining for the festival, Vasantiben is pained as she would not be able to tie Rakhi on her brother's arms.
In an interview to TV9 Gujarati, Vasantiben said she is pained that she cannot travel the long distance to Delhi due to medical reasons. This year, Vasantiben will send Rakhi to her Narendra Bhai by post.
When Narendra Modi was Chief Minister of Gujarat, she used to travel to Gandhinagar on Rakshabandhan every year. She used to be the first to tie Rakhi on Modi's arms.
Though upset about not getting a chance to meet her brother, Vasantiben is happy that he is serving the country.
"I pray to God that he gets strength to serve the country," she said.
Vasantiben is married to Hasmukbhai Modi and lives in Visnagar, Gujarat. Her husband Hasmukbhai works as an Insurance agent in Life Corporation of India (LIC).