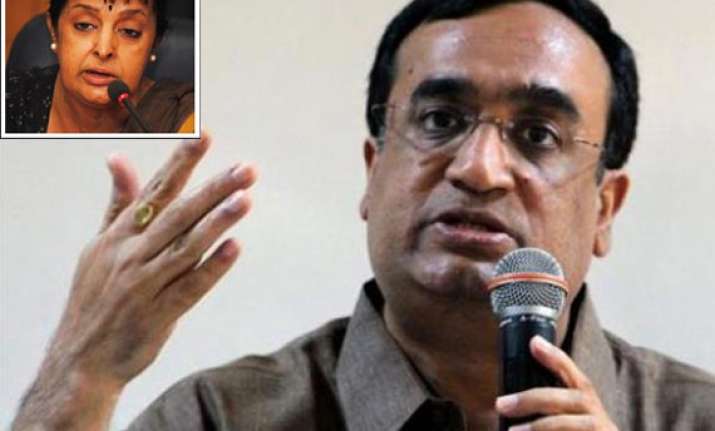 New Delhi: The Congress today alleged that supporters of Modi and RSS have been  intimidating a senior journalist of The Hindu, Vidya Subrahmaniam, after she wrote an  article on how RSS backed out of its assurance given to India's first Home Minister Sardar  Vallabhbhai Patel in 1948.
Congress general secretary and head of media wing Ajay Maken  today wrote a letter to Home Minister Sushil Shinde demanding action on  the lady journalist's complaint. Shinde promptly ordered an inquiry.
Ajay Maken told a press conference that the journalist had filed a complaint at Parliament Street police station on October 15  saying she had been getting threats from RSS and VHP supporters on phone after her article was published in The Hindu.