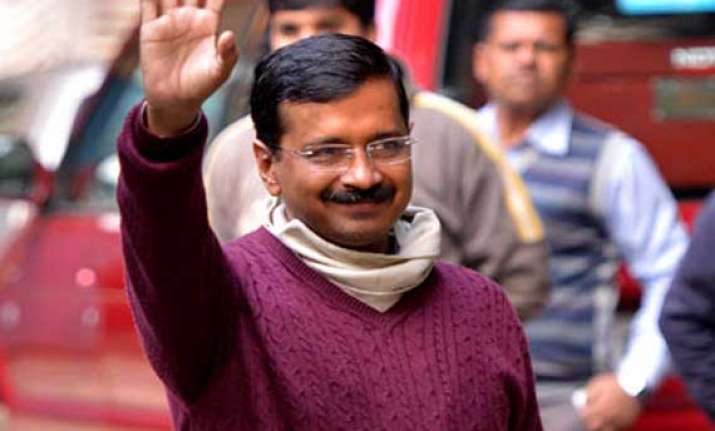 Varanasi: AAP leader Arvind Kejriwal, who is contesting from the Varanani Lok Sabha constituency, Monday made a sudden, unscheduled visit to the tomb of shehnai maestro Bismillah Khan to pay tribute.
Kejriwal reached the tomb in the Fateman area around 4 p.m. and spent half an hour there. He was welcomed by the maestro's son Zamin Hussain, a shehnai performer himself, and his grandson Afaq Hussain.
Terming Bismillah Khan, who was conferred the Bharat Ratna, a national treasure, Kejriwal expressed regret over the dilapidated condition of his last resting place and promised to help. Asserting he believed in action, not assurances, the Aam Aadmi Party chief said he would do whatever possible for its beautification.
Zamin Hussain told IANS that his father had died Aug 21, 2006, but since then, nobody had done anything for the place.
"Kejriwal is the first national leader to come and pay his respects here. I thank him with all my heart."
Asked if Kejriwal's visit had had any specific purpose, Hussain said Kejriwal told him that he came to know that the tomb was in a bad state and had come to check as well as pay his respects to the departed artiste. "When he reached there, we were there to welcome him."
Kejriwal is taking on Bharatiya Janata Party prime ministerial candidate Narendra Modi in the Hindu holy city where polling is scheduled May 12.