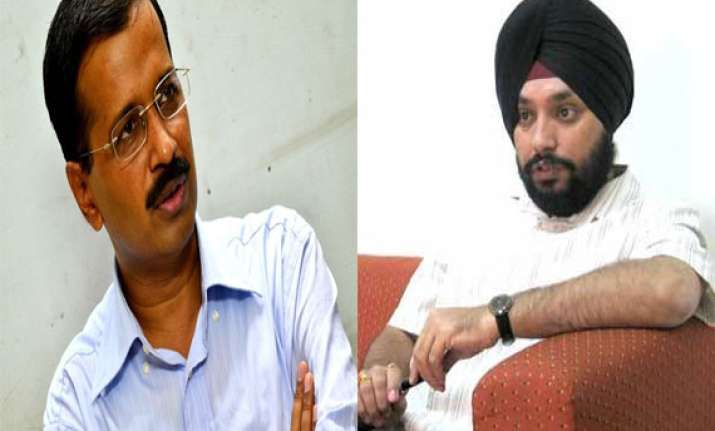 New Delhi: Congress today hit out at the Aam Aadmi Party and accused its chief and former Delhi Chief Minister Arvind Kejriwal of "abandoning" the city at the mercy of bureaucrats to further his own political ambitions.
"All the promises made by AAP government are lies that the party told people. It had promised to permanent the contractual workers, regularise unauthorised colonies and other such things. But it ran away before fulfilling these and his exit is an act of betrayal for the people," Delhi Pradesh Congress Committee President Arvinder Singh Lovely said.
The party announced a 'Poll Khol' campaign to be launched on February 23 against Kejriwal, whom he accused of "abandoning Delhi at the mercy of bureaucrats" to further his own political ambitions.
He also said Congress's Delhi unit will also launch a campaign against both AAP and BJP and asked its cadres to gear up for the coming elections.
Lovely said scores of party workers will assemble in Central Park here on February 23 and a 20-foot effigy of "Kejriwal's falsehood" will be burnt there.  He further alleged that while Kejriwal is "busy furthering his electoral ambitions," the current political scenario in Delhi will only "compound the woes of people".  Calling AAP a "time-being phenomenon", Lovely said Congress's competition is with the BJP and RSS.
"Whatever ideological differences are there, we have them with the BJP and RSS," he said after addressing a meeting of Congress councillors of the three municipal bodies (North, East and South).