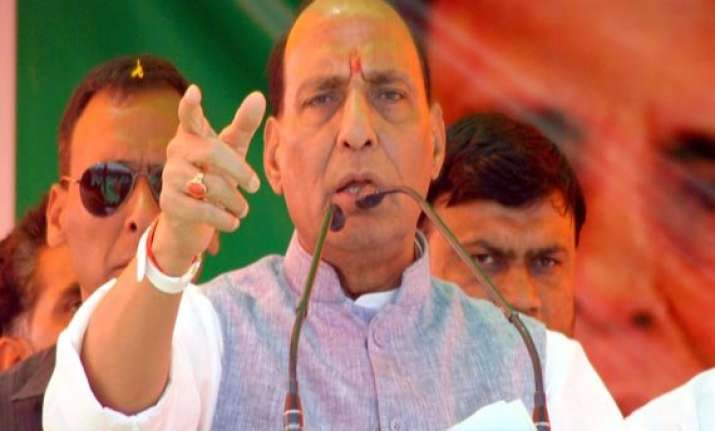 Jammu:  Union Home Minister Rajnath Singh will address three rallies in Rajouri and Jammu district tomorrow to campaign for BJP candidates for the state Assembly polls.  
"Rajnath Singh will campaign in Rajouri and Jammu tomorrow. He will address three rallies tomorrow," BJP's media war-room head and spokesperson Arun Gupta told PTI.  Singh will fly from New Delhi to Jammu and later to Rajouri district tomorrow, he said.
He is scheduled to address his first rally in Thanamandi area and then in Darhal belt of Rajouri district. The third rally will be in Pargwal belt of Jammu after which he will fly back to New Delhi, Gupta said.
Singh had campaigned for party candidates in first phase of elections in Paddar of Kishtwar district and Bhaderwah belt of Doda district on November 19.