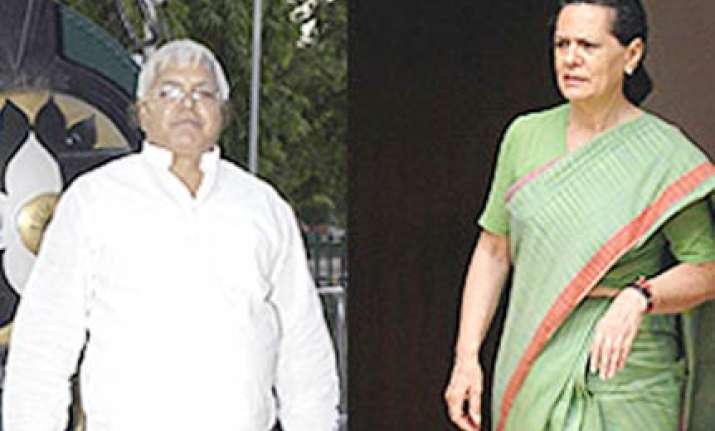 Mumbai, Oct 8: Congress today ruled out a post-poll alliance with Lalu Prasad Yadav-led RJD saying it would either form the next government in Bihar on its own or sit in the opposition.
Talking to reporters here, AICC minority cell chairman Imran Kidwai, who is also the Bihar election in-charge, said his party had realised its "mistake" of extending support to Lalu and Rabri governments in the state.
"Lalu and
Nitish Kumar
are our rivals in Bihar. There is no question of forming a government with Lalu Prasad after the polls. We will either form the government or sit in the opposition," said Kidwai, who is also a Congress Working Committee member.
Claiming that the people of Bihar, especially the youth, wanted a change, he said the Congress was being seen as the only ray of hope.
Kidwai claimed the development, about which the Nitish Kumar government had made "tall claims", was not visible at the ground level.
"Can anybody explain why there is still large scale migration out of the state? In 11 districts of the state, there is no district hospital. There is also shortage of schools and hospitals. The condition of sugar mill workers is deteriorating because the mills have shut down," he claimed.
Earlier, addressing a meeting of office-bearers of Bihari cultural and religious organisations from Mumbai-Thane belt, Kidwai said Congress is fighting an ideology and not just an election for capturing power. PTI