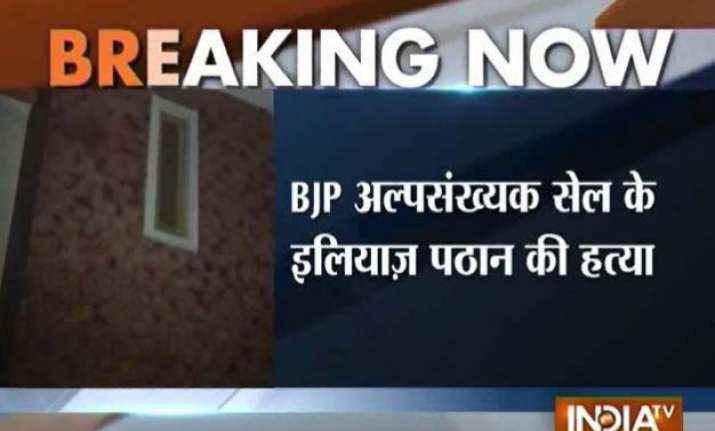 Rajkot: BJP Minority leader Ilyas Khan Pathan and his son Asif were shot dead Saturday late night in Rajkot (Gujarat) at their residence.
Five assailants stormed at Pathan's residence and attacked them with guns and knives, killing Pathan and his son Asif. Pathan's another son was also seriously injured in the incident and has been admitted to Sterling Hospital, the police said.
Police is also checking the CCTV footage as Pathn's house had multiple CCTV cameras.  
Pathan who was originally a youth leader of Gujarat Congress's minority cell later joined BJP in presence of Arun Jaitley and Venkaiah Naidu. Pathan had filed cases against painter Maqbool Fida Hussain over nude painting of Bharat Mata. Pathan was appointed a member of Hajj committee by then Gujarat Chief Minister and current PM Narendra Modi.