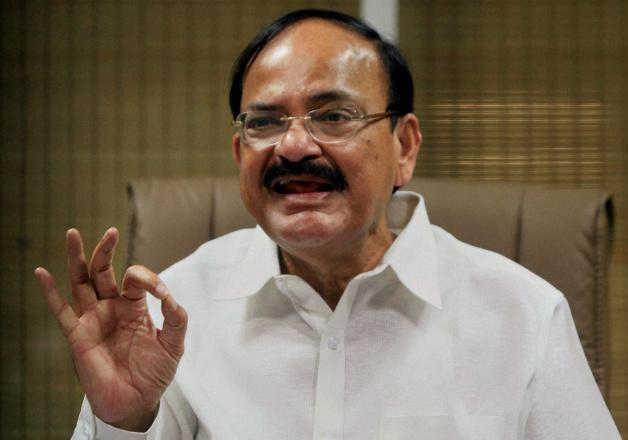 Union Minister Venkaiah Naidu today said that the government was strongly in favour of ending triple talaq, holding it as discrimination against women and against the constitutional right of equality. 
"Gender discrimination must come to an end. We are a civilised society, we are a democratic country; why should there be gender discrimination? Triple talaq is a gender discrimination and against the principles of Constitution," he said.
"Why should those helpless women be penalised for somebody else's fault. That is why the BJP, the government, is strongly in favour of ending the practice of triple talaq," he added.
His comments came a day after Prime Minister Narendra Modi, in his first comments on the controversial issue, said the government and society should ensure justice to Muslim women and not let their lives be destroyed by triple talaq. 
Taking a jibe at the internal rift within the ruling Samajwadi Party in Uttar Pradesh, Naidu  said that the ongoing family feud 'was the result of dynasty politics'.
"(I) Have no comments to make. It is an internal problem. As I always say, dynasty in democracy is nasty, but tasty to some people. We are seeing the result also," senior BJP leader and Union Information and Broadcasting Minister Naidu told reporters on the sidelines of the CII Big Picture Summit here. 
He also said that the BJP does not 'want to fish in troubled waters'.
"But at the same time, we don't want to fish in troubled waters. We don't want to say anything or do anything on what is happening with SP. People are seeing what is happening and they will decide and act," he said. 
Stressing that Uttar Pradesh was lagging behind at a time when the country was moving forward, Naidu urged the people of the state to support BJP in the coming Assembly election to make the state a 'Uttam Pradesh'.