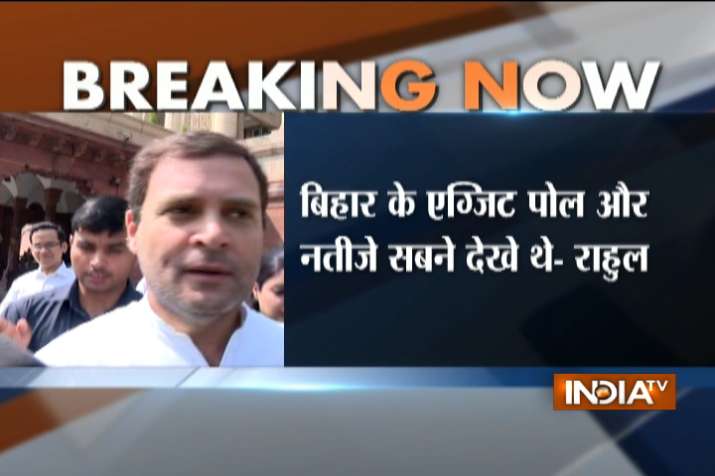 Rejecting the exit poll results for the Uttar Pradesh Assembly elections, Congress vice president Rahul Gandhi today said that the actual results will be entirely different.
Rahul Gandhi pointed out that the exit poll results were proved wrong in Bihar elections as well. 
"SP-Congress alliance will emerge victorious in UP. We had seen the fate of exit poll results in Bihar. It's better to wait till 11th March when the results will be declared," Rahul Gandhi told India TV.
Some of the exit polls have predicted a landslide victory for the BJP in UP while some others have predicted the emergence of a hung Assembly in the state. 
However, there is a near unanimity among pollsters that the BJP will emerge as the single largest party in UP Assembly  with SP-Congress alliance at the second spot followed by the Maywati-led BSP at the third position.