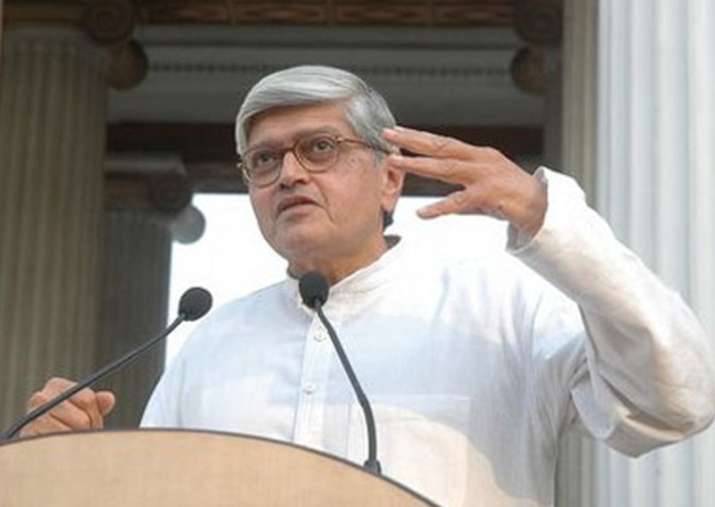 Former West Bengal Governor Gopalkrishna Gandhi is the opposition's pick for the post of Vice President. "The 18 opposition parties have unanimously agreed to field Gopalkrishna Gandhi as their joint candidate for the vice presidential election. We spoke to him. He has agreed to be the joint opposition candidate," Congress president Sonia Gandhi said after the meeting. 
Gandhi's name was the only name discussed when 18 opposition parties met today to decide on their candidate for the vice presidential poll, PTI reported earlier. 
The JD(U), which had broken ranks with the opposition over the presidential poll, also attended the meeting which chose Mahatma Gandhi's grandson to be its nominee for Vice President. 
While Sharad Yadav represented the JD(U), other leaders at the meeting included Congress chief Sonia Gandhi, former Prime Minister Manmohan Singh, TMC's Derek O' Brien, CPI(M)'s Sitaram Yechury, NC's Omar Abdullah, SP's Naresh Agarwal and BSP's Satish Chandra Mishra. 
Polling for the Vice President's post will take place on August 5 if required. The votes will be counted the same evening.
Times of India had earlier reported that while the opposition has not zeroed in on the name of any vice-presidential candidate yet, there is a broad consensus on the person not being from the Congress after Meira Kumar's nomination as presidential candidate.
According to the report, the opposition did not rule out the possibility of Dalit leader Prakash Ambedkar's name for the vice-president. A section of the opposition also said that former West Bengal Governor, who was earlier among the top contenders for the opposition's presidential candidate, may find mention on the list of names in today's meeting.