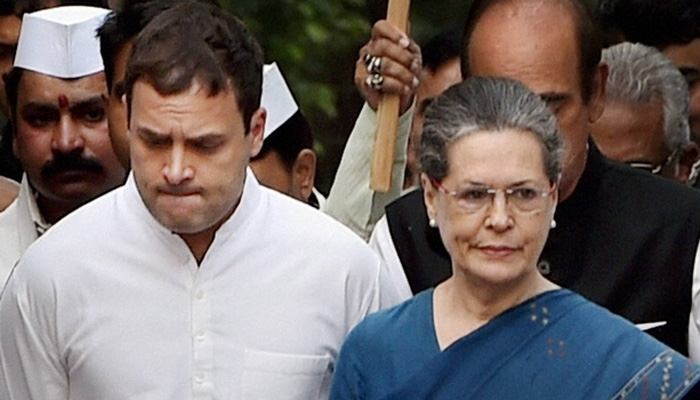 A notice has been issued to Congress chief Sonia Gandhi, her son Rahul Gandhi and others accused in the National Herald case by a Delhi Court.
The court also asked the congress and Associated Journals Limited (AJL) to submit documents like balance sheet.
The order came on a plea filed by BJP MP Subramanian Swamy asking for the documents and the date for hearing has been set as October 4.
Last month Swamy told a Delhi court that he had filed an application for summoning of documents where Sonia, Rahul and others are accused.
The trial court had also sought documents from the ministries of finance, corporate affairs and other agencies.
"There is no way I can be restricted from getting these copies (of document) again. I will file a complete application for summoning of documents. The order (of high court) does not say that these documents should be returned. The high court says I can move fresh application. I will move application for summoning of documents as permitted by high court," Swamy said in a statement.
Earlier, Swamy had accused the Congress leaders, including Sonia and Rahul, of allegedly conspiring to cheat and misappropriate funds by just paying Rs 50 lakh by which YI obtained the right to recover Rs 90.25 crore which Associated Journals Pvt Ltd (AJL) owed to the Congress party.
All the accused have denied the allegations levelled against them by Swamy.
Congress leaders, Motilal Vora, Oscar Fernandes, Suman Dubey and Sam Pitroda had argued through their lawyers that there were "no reasons or objects" in the application filed by Swamy in which he had sought summoning of these documents.