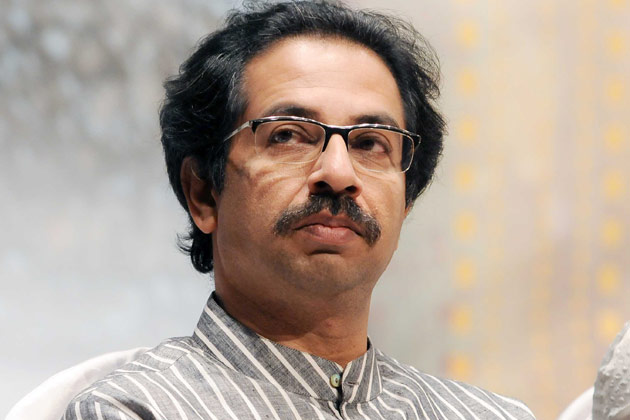 The Bharatiya Janata Party-led state government in Maharashtra today came under flak from the Shiv Sena over the ongoing farmers' stir. The Sena accused the state government of creating fissures among the farmers in an attempt to break their unity, further accusing it of using similar tactics to crush the Maratha stir in the past.
"Had the demands of farmers been accepted, they would have showered the CM with flowers. But some people in the government took (Minister of State for Agriculture) Sadabhau Khot with them and tried to break farmers' unity," the Sena said in an editorial in the party mouthpiece 'Saamana'.
"A divide and rule policy is being used. Leaders who went to 'Varsha' (to hold talks with the CM at his residence) need to answer if any of their demands were met," it said.
Farmers in Maharashtra had launched their stir on June 1 pressing for their various demands, prominent being waiving loans due to crop failures and indebtedness, and guaranteed MSP.
"The CM says 35-40 lakh farmers will be benefited with the loan waiver. But can he answer what about those farmers in Marathwada who have a land holding of more than two hectares and are dependent on rains ?" the Sena questioned.
"The state government has tried to delay its death temporarily. First farmers were called to his house (Varsha), were insulted and finally given nothing. The farmers have no trust in the government and hence are continuing their strike," the Sena said.
The Sena said the chief minister got an opportunity to temporarily save his government by creating fissures among the farmers.
"But, will farmers get a guaranteed rate for their produce? Sadabhau's ministerial position will stay but will extinguished gas stoves of farmers' light again ?" it said.
Also, attempts made to break the strike points to the failure of the government, it added.
The Sena also questioned if Jayaji Suryawanshi, who was part of the delegation that met the CM and announced calling off the strike, give a guarantee that farmers won't commit suicide for the next four months.
After holding talks with leaders of farmers on late Friday night, the Chief Minister had on Saturday announced that his government would waive loans of farmers with small land-holdings.
He said 80 per cent of such farmers are in Vidarbha and Marathwada who will benefit by the move.
(With PTI inputs)