Follow us on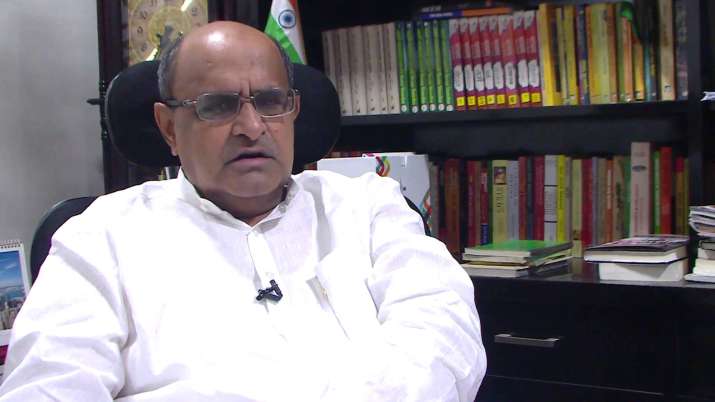 Janata Dal (United) leader K C Tyagi today hit out at the leading Bharatiya Janata Party on the occasion of third anniversary of the Narendra Modi government, saying the party had no right to question Nitish Kumar's alliance with Lalu Yadav's Rashtriya Janata Dal. 
Speaking at India TV's mega conclave on the completion of three years of the NDA government, Tyagi targeted the PDP-BJP alliance in Jammu and Kashmir, calling J&K Chief Minister Mehbooba Mufti's party a sympathiser of terrorists. 
 

"Everyone knows that Mehbooba Mufti's party is a sympathiser of terrorists. I dare you to announce that Article 370 be repealed," said Tyagi. 

 
Tyagi cited a book written by a former RAW chief where he mentioned Prime Minister Atal Bihari Vajpayee's speech at Kashmir's Lal Chowk. According to Tyagi, Vajpayee, in his speech, had asked party associates not to allow Mehbooba on the stage. 
Furthering his attack, Tyagi said that the book notes Mehbooba's links with Pakistan-sponsored terror outfit Hizbul Mujahideen.
 

"People who went ahead and formed an alliance with the PDP should not lecture us on allying with Lalu Yadav," Tyagi said, adding that the PDP's manifesto has a clear mention of Greater Kashmir.

 
Targeting Prime Minister Narendra Modi, Tyagi said that "a person has now become superior than party and ideology". 
"There is no 'Modi hatao' slogan, our motive is to stop BJP," he added. 
Speaking on caste politics, the JDU leader said that BJP came into alliance with caste-biased parties like Apna Dal and Suheldev Bharatiya Samaj Party. 
 

"We need 57-inch chest- 56 of Modiji and one of Raj Babbar ji's party (Congress) to defeat BJP," said Tyagi. 

 
The JDU leader also brushed aside the theory of tampering of EVMs that many opposition parties have harped on since the recent Assembly elections. Tyagi suggested that it was not the tampering of EVMs but that of the unity of the Opposition that was responsible for Modi and the BJP's winning streak. 
Tyagi stressed that it was not possible for one party to stop Modi's juggernaut and that a united opposition was required to do so. 
"Bihar is an apt example of how to stop the BJP. Nitish, Lalu's coming together reduced the BJP from 182 in 2014 to 54. It is not possible for one party to stop the BJP," he said.  
Related Video