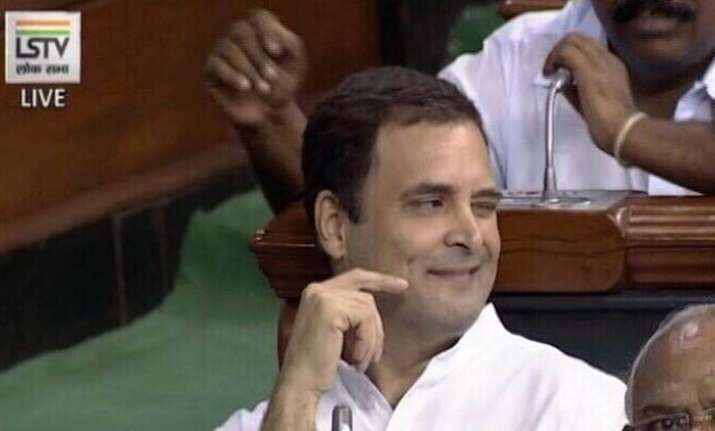 Congress president Rahul Gandhi kicked another hornet's nest as he told his social media team that  the "fun has just begun" and in coming months his party will expose how every initiative under the Narendra Modi government is an act of theft. 
Continuing his tirade against the government over the fighter-jet deal, Gandhi stated that Prime Minister Modi has aided corruption by favouring Anil Ambani in the deal.
"Ye jo bhrashtachaar ke khilaf ladne aaya tha, isi ne Anil Ambani ko 30,000 crore rupaye pakda diye. Abhi toh shuruwat hui hai, abhi dekhna, maza aayega, aane wale 2-3 mahine mein aisa maza dikhayenge hum aapko. Narendra Modi ke jo kaam hain- Rafale, Lalit Modi, Vijay Mallya, notebandhi, Gabar Singh Tax, in sab mein chori hai: Ek -ek kar hum dikha denge ki yeh jo Narendra Modi chowkidaar nahi hain, Narendra Modi ji chorr hain," Rahul Gandhi told a gathering of Congress scoail media workers in Amethi on Monday night.
(The man (Prime Minister Modi), who came to remove corruption, has himself given Rs 30,000 crore to Anil Ambani. The fun has just begun, things are set to turn more interesting. In the next 2-3 months you will have fun after we will show you Narendra Modi's work - Rafale, Vijay Mallya, Lalit Modi, Demonetisation, Gabbar Singh Tax. All of it is theft. One by one, we will show that Narendra Modi ji is not a gatekeeper, but a burglar)
The interaction was closed for media, however, some of the attendees recorded the video and share dit on social media. 
Rahul Gandhi's comments drew sharp reaction from the Bharatiya Janata Party, which termed the comments 'shameful'. 
"It's matter of shame for Congress that a person like Rahul Gandhi, who is irresponsible and is a liar, is their president. We cannot expect anything else from a leader whose entire family is buried in scams, be it Bofors or National Herald," Union Minister and BJP leader Ravi Shankar Prasad told media on Tuesday. 
He further added that 'in the history of independent India, no national party president has ever made such comments about a prime minister'. "We will expose the Congress party," Prasad said.