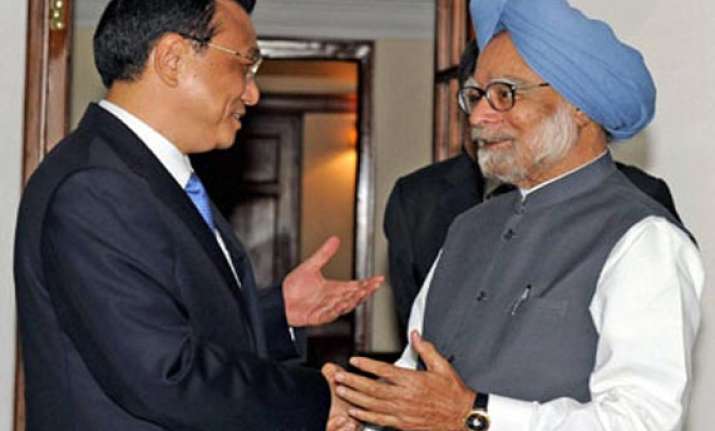 Beijing : India and China are slated to ink a key border deal to prevent face-offs on their disputed border Wednesday as Indian Prime Minister Manmohan Singh and his Chinese counterpart Li Keqiang hold talks here Wednesday.
The stapled visa issue is also likely to prominently in talks, sources have indicated.
On Tuesday, sources had said that "all issues would be on the table". Besides the issuance of stapled visas by China to two archers from Arunachal Pradesh, India's northeastern state to which China lays claim, both sides would discuss the adverse trade balance and water sharing issues on the Brahmaputra river that runs from the Tibetan plateau to India.
Prime Minister Manmohan Singh and Premier Li are to hold restricted talks and delegation level talks at the Great Hall of the People after which both sides are to ink the Border Defence Cooperation Agreement (BDCA) that is aimed to reduce tensions on the 4,000-km boundary that has seen several incidents of Chinese incursions laying claim to disputed territory.