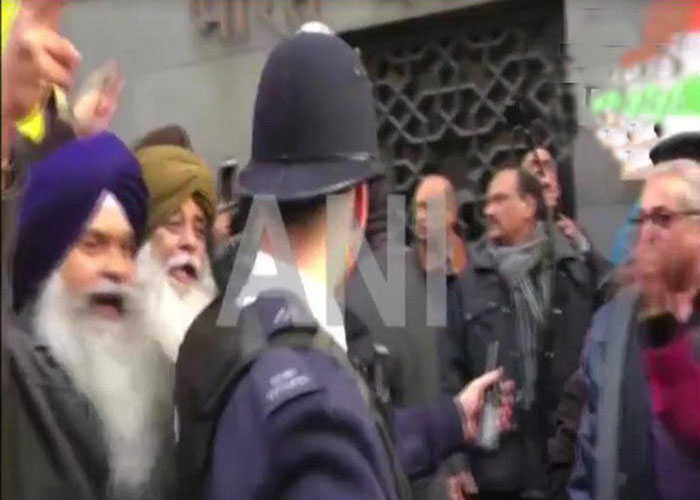 Clashes broke out outside the Indian High Commission in London on Friday as Lord Nazir Ahmed, a pro-Pakistan peer in the House of Lords attempted to hold a "black day" protest.
The Pakistan-backed 'black day' that is aimed to highlight the "oppression in India" falls on the same day as Indian Republic Day.
#WATCH Clashes erupted outside Indian High Commission in London as British Lord Nazir called for Azad Kashmir on India's Republic Day pic.twitter.com/IJQb3XajIu

— ANI (@ANI) January 26, 2018
During the protest, hundreds of demonstrators led by Lord Nazir called for independence for Kashmir as well for Khalistan. However, the protests were vehemently countered by many Indian and British groups as they felt that Lord Nazir was making a mockery of the British system by openly playing Pakistan's game.
As scuffles broke out between anti-India and pro-India groups, police were forced to intervene. 
I am here today to tell Lord Nazir that they are asking for independence for my state of J&K but I want freedom from Pakistan sponsored terrorism, ceasefire violations and their proxy war: Indian activist and writer in London pic.twitter.com/5LbLB2x9pD

— ANI (@ANI) January 26, 2018
Lord Nazir is a highly controversial figure with a string of scandals, including a conviction for dangerous driving and being ousted from the Labour Party for his anti-Semitic views as well as his perceived sympathy towards radical Islamists. 
(With ANI inputs)