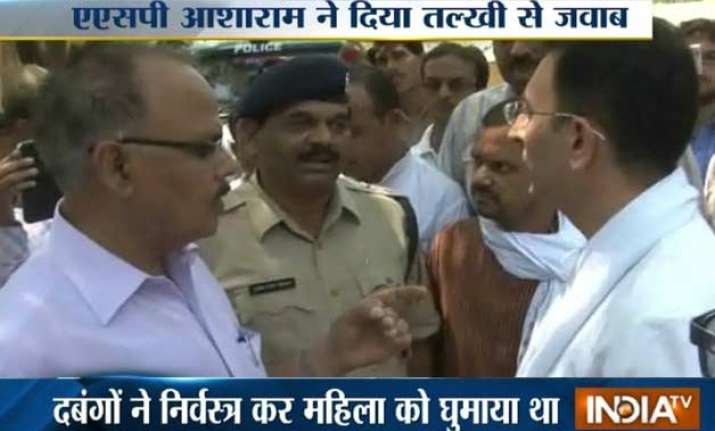 Shahjahanpur: Crime against women and growing insecurity in Uttar Pradesh is taking a 'vast shape' with each passing day.
In a shocking incident reported from Harega village of Shahjahanpur district, women of a family were paraded naked.
According to reports, a boy from the family, of which women belonged, eloped with a girl of the village.
The role of the police has now come under scanner as, according to local, senior officials arrived 12 hours after the incident.  
Meanwhile, Congress leader and former union minister Jitin Prasad visited the place and met the the victims.  
Prasad also got into a bitter argument with senior superintendent of police Aasha Ram Yadav over the issue who threatened him to come to the police station.
Prasad has now demanded immediate action against the policemen who did not take prompt action. He also demanded the arrest of perpetrators of the shameful act.