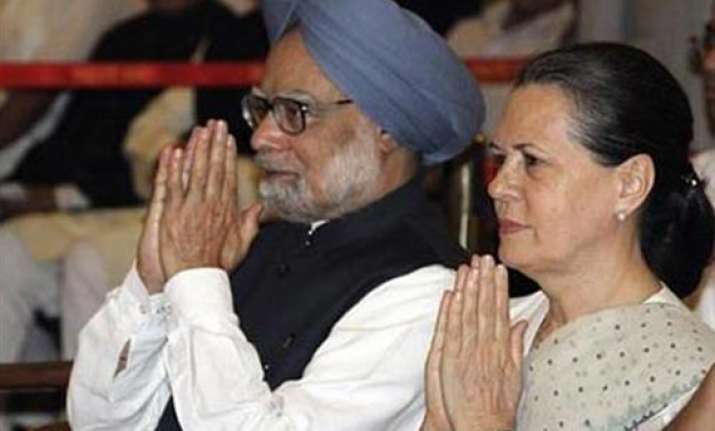 New Delhi, July 28 : A meeting of UPA Coordination Committee has been called next week to discuss the vexed Telangana issue as Congress appears to have veered towards carving the new state out of Andhra Pradesh.
There has been speculation that the meeting could take place as early as even Monday but highly-placed sources said the date will be decided today.    
A final call by Congress' top leadership on Telangana issue will be taken by the party's Working Committee whose meeting could take place before the start of the monsoon session of Parliament on August 5.
Opposing any division of the state, Congress MPs from outside Telangana region of Andhra Pradesh met Prime Minister Manmohan Singh yesterday while while a party MP from Telangana region said the government should go ahead with the decision.