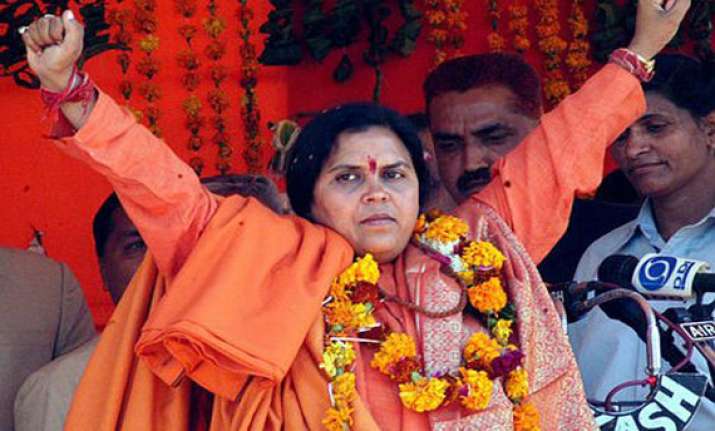 New Delhi, Jan 19:  BJP on Wednesday  fielded its prominent OBC leader Uma Bharti from Charkari assembly seat in Uttar Pradesh assembly poll but refused to say whether she will be projected as the Chief Ministerial candidate. 

BJP President Nitin Gadkari announced the candidature of Bharti from the assembly seat in Mahoba district of the state. 

"There had been talks that Bharti should be fielded in the assembly elections. I met her today and decided to field her in the elections," Gadkari said.

Asked whether she will be the Chief Minister if BJP comes to power in UP, he said the decision will be taken by the MLAs who get elected after in the polls. 

He said former CM Rajnath Singh, Bharti and party veteran Kalraj Mishra and Surya Pratap Sahi will lead the party campaign together in the state where BJP had won 48 seats in the last elections in 2007.

Bharti told reporters here that the priority of the party is to come to power in the state and make it into "Uttam Pradesh".

She termed as "unconstitutional" the 4.5 per cent sub quota for minority within the 27 per cent quota for OBCs.

"While the minority should get education and employment, it should not be at the cost of OBCs. They have been deprived of their rights," she said.