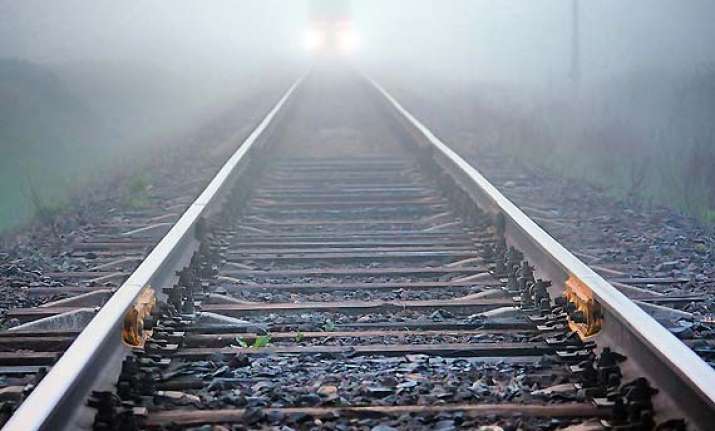 Lucknow, Dec 12: With the onset of winter, railway authorities here - and throughout northern and eastern India - have begun to brace for the biggest and the deadliest challenge they face along with the chill: foggy conditions that every year disrupt traffic.
But even as the rail authorities have decided to cancel, partially cancel and divert more than a dozen trains between January 1, 2013, and February 18, they say efforts are being undertaken "to minimize the impact of the fog".
Officials of Northern Railway (NR) and North Eastern Railway (NER) have already begun training and deputing gangmen and other personnel for patrolling the tracks so that they get "used to the foggy conditions and working on the alert systems during the peak fog period of January", an official told IANS.
Divisional Railway manager (DRM) Vinod Kumar Yadav said that other than cancellation of trains in extreme conditions, the railways was "trying to increase awareness amongst key personnel to minimize the chances of mishaps during near-blind visibility conditions. The officials would also obtain feedback from the gangmen to understand the "reality at ground zero", he added.
S.K. Singh, the senior divisional traffic manager, said that efforts were being also made to ensure "complete and flawless coordination between the station masters, controllers, locomotive inspectors, power controllers, gatemen and fog signalmen" so as to not only minimize but completely root out the probability of any mishap.
Indian Railways has already completed the work of painting the signal sighting boards, signal poles and mishap-prone railway crossing gates and this time, bright yellow and black paint has been used for better identification, an official said.
Other than this, 133 fog safety devices have already been installed on the track sides to enable the train drivers calibrate their position viz-a-viz the visibility and be mindful of any inherent danger of collision or any other mishap, the official said.
The railways has also put in place a GPS technology-enabled system wherein train drivers would be briefed about signals and crossings 500 metres ahead of their location.
The railways has, as a matter of abundant caution, already cancelled trains like the Agra Cantt-New Delhi Intercity, New Delhi-Jallandhar Intercity, Hatia-Anand Vihar Terminus Jharkhand SJ Express, Howrah-Delhi Janata Express, Kotdwar-Delhi Garhwal Express, Jaipur-Amritsar Express, Sitamarhi-Anand Vihar Terminus Lichhvi Express and Ujjain-Dehradun Ujjaini Express.
The trains that would remain partially cancelled during the one-month-plus period include Kolkata-Delhi Lal Quila Express between Mughalsarai and Delhi and the Howrah-Sriganganagar Udyan Toofan Abha Express between Sriganganagar and Mughalsarai.
Fog bleeds the railways every year as thousands of train tickets are cancelled owing to long delays of trains and cancellations.
Uttar Pradesh saw its first foggy night Monday with visibility dropping in most parts of the state.
Ten people were killed and 39 injured, 15 of them seriously, in three accidents involving five passenger trains in Uttar Pradesh amid dense fog and near zero visibility conditions in January 2010.