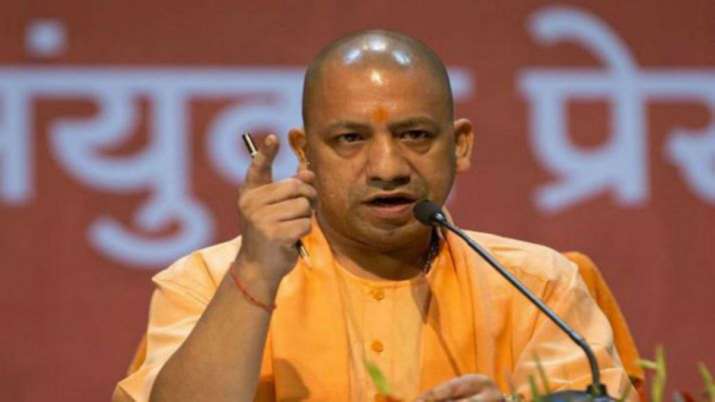 Yogi Adityanath-led Uttar Pradesh government has asked Congress leader Priyanka Gandhi Vadra to provide 500 buses to facilitate migrants' travel from Noida and Ghaziabad. The UP government has asked Congress to provide these buses to District Magistrate, at a ground near Expo Mart, Gautam Buddh Nagar (Noida) and at Kaushambi, Sahibabad bus stands in Ghaziabad.
In a letter written to Priyanka Gandhi Vadra's private secretary Sandeep Singh, UP's Additional Chief Secretary (Home) Awanish Awasthi said, "As per your letter dated May 19, you have expressed your inability to provide buses in Lucknow, and want to provide them in Ghaziabad and Noida."
"Please provide 500 buses to the District Magistrate, Ghaziabad, by 12.00 pm. The DM Ghaziabad has been informed about this. The district administration will receive all the buses and utilise them," he said.
The buses should be provided at Kaushambi and Sahibabad bus stands, he said in the letter. He also said, "500 buses should be provided to the District Magistrate of Gautam Buddh Nagar at the ground near the Expo Mart."
Directions have been issued to the district magistrates to utilise the buses immediately after checking the permit, fitness, insurance, driving licences of the drivers and details of the conductors, Awasthi said.
The state government on Monday had accepted the Congress' offer to run 1,000 buses to bring migrant labourers back to the state, a proposal which had triggered a war of words between the two sides.
Earlier, Priyanka Gandhi made an offer to the Yogi government for providing 1,000 bus for ferrying migrants amid coronavirus lockdown due to which migrants have stuck across various states. However, Chief Minister Yogi Adityanath while speaking to India TV on Monday said that his government has asked the Congress party to provide the list of buses, its details so that they can be used for migrants' travel for the past three days, but, he did not receive any list.
Meanwhile, after Yogi's statement, Congress party on Monday evening provided the list of buses to the UP government to facilitate migrant labourers travel. But another development took place on Tuesday when UP government revealed that the list of buses provided by the Congress party had vehicles such as autos, bikes, cars after some of the numbers in the list showed registration for two-wheelers, three-wheelers and other vehicles that do not fall under bus category. However, the list is still being checked by the UP government.
(With inputs from PTI)
ALSO READ | Autos, bikes in Congress' list of buses sent to Yogi govt for ferrying migrants
ALSO READ | Lockdown 4.0: Hours after nod by UP govt, Noida closes entry from Delhi for now