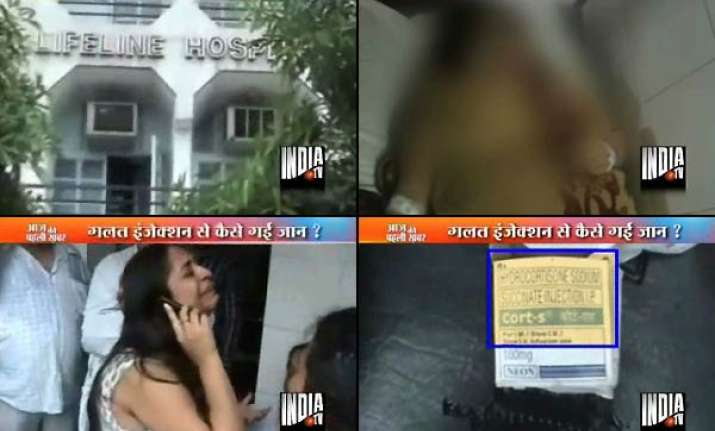 New Delhi, July 19: Disha Datwani, a seven-month-pregnant woman died in a private hospital in East Delhi's Priyadarshini Vihar adjoining Shakarpur, after she was given an 'iron' injection.
 
Disha, her husband Jaikishen said, had come for a routine checkup and the doctor advised her to take an 'iron' injection.  As no injection was available in the hospital, Jaikishen bought the injections from a nearby chemist shop.
 
As the doctor gave one of the 'iron' injections, Disha began sweating and felt giddy. She asked for a cold drink, and by the time Jaikishen brought the cold drink, he found her wife dead.
 
Jai Kishen alleges that the hospital doctors did nothing to save his wife. But a doctor in the hospital Dr Rupam Arora says that Disha died of a severe allergic reaction and they tried their best to revive her.
 
A panel of doctors has been asked to go through the post-mortem report.
 
Police has seized the remaining eight injections and are questioning the doctor, chemist and other persons involved in the incident.