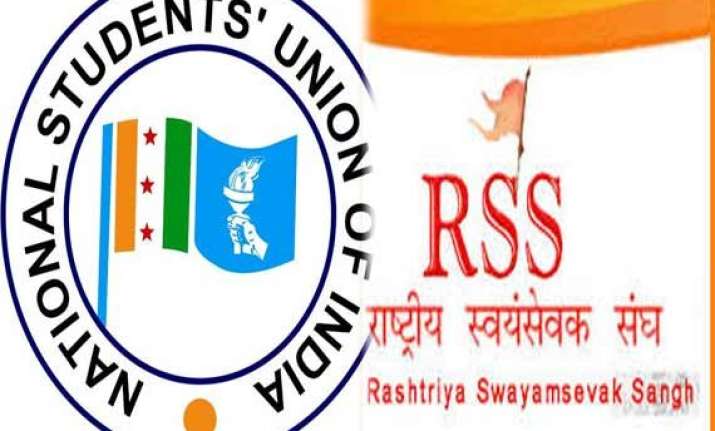 New Delhi:  Launching its campaign against the RSS in the wake of controversial comments made by some members of the BJP, the National Students Union of India (NSUI) has decided to send "Get Well Soon' cards to right-wing outfit's office headquatered in Nagpur.
The card will be send by the district committees of the NSUI, the students wing of the Congress, to the main office and its shakhas across the country.
"Many members of the BJP, who are associated with the RSS, have been issuing statements that are harming the social fabric of the country. The recent events like the the ongoing conversion row, the revival of Ram Mandir issue are disturbing the harmony of the society.
"This is why we have decided to send Get Well Soon cards to the RSS headquarters in Nagpur. Our district committes will send cards, signed by students, to the shakas of RSS in their areas and one more card to the RSS headquaters in Nagpur," NSUI national president Roji M John told reporters here.
"Hatred and intolerance are signs of mental illness and like other diseases, it must be diagnosed and treated before it bcomes contagious.
"We wish you with full recovery so that your heart is filled with love, your face with a smile and your life with respect for every Indian. May you Get Well Soon," the card says.
John said the country gave a massive mandate to the BJP for development and not for carrying out the divisive attitude of the government.
"Most of the people from the BJP who have given such controversial statements have their affiliation to the RSS," NSUI national spokesperson Amrish Ranjan Pandey added.