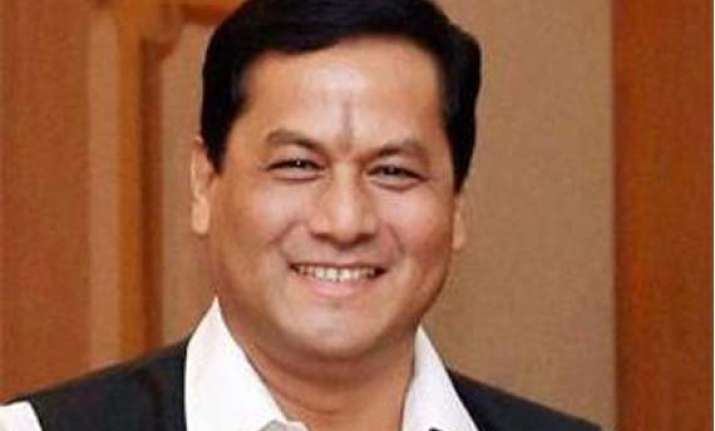 Tezpur (Assam): The northeast, particularly Assam is facing a serious threat from al-Qaeda and Jihadi militants, Union Minister Sarbananda Sonowal claimed here today.
"There is information that the al-Qaeda has base in most of the districts of Assam and we have to take an united stand against these fundamentalist forces," Sonowal said at the sidelines of the foundation laying ceremony of a cultural centre named after Assam's cultural icon Bhupen Hazarika.
This is a national threat and the Centre has taken this issue very seriously, the Minister of State for Sports, Youth and Skill Development said.
The al-Qaeda threat in the state has risen mainly due to large scale influx over the years, particularly during last 10 years from Bangladesh, he said.
There is input from intelligence sources that jihadi militants are active in the region and in the long run, Assam would face serious threat from such forces, Sonowal said.
Six persons were arrested from Assam's Barpeta district on October 10 for their alleged involvement in the October 2 Burdwan blasts.
An Assam police spokesman had claimed that preliminary investigations revealed that the arrested persons were a part of a module operating under the patronization of Jamatul Mujahideen Bangladesh (JMB) allegedly involved in the IED blast at Burdwan in West Bengal.