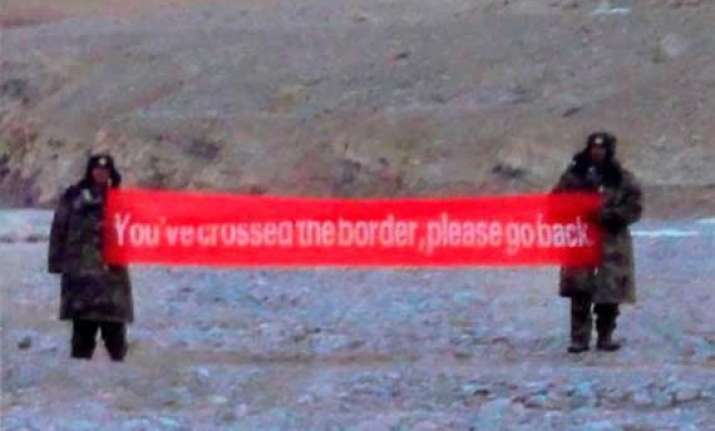 New Delhi: As the world watched Prime Minister Narendra Modi and Chinese President Xi Jinping's meeting in Brazil, two vehicles carrying the People's Liberation Army (PLA) troopers transgressed across the LAC in Demchok sector of Ladakh early Tuesday morning engaging in a face-off with the Indian Army.
The face-off ended after both sides indulged in banner drills reminding each other about transgression into their respective territory.
According to defence ministry sources, the face-off took place at Charding Nilu Nullah Junction (CNNJ) in Demchok sector after the two PLA vehicles were noticed crossing the LAC around 5.10 am on Tuesday.
The vehicles were intercepted by the Indian Army troopers and both parties were face-to-face for the next 20 minutes.
Demchok sector has seen a series of transgressions from the Chinese side since 2008 with Beijing claiming that India was in adverse possession of some 150 sq km of Chinese land.
A Chinese helicopter had intruded deep into Indian airspace, reaching almost Joshimath in Uttarakhand on June 12.
A similar incursion was reported in April too.
PLA is often blamed for incursions along the Indo-China border in Jammu and Kashmir and Arunachal Pradesh.
In a one-on-one with Modi in Fortaleza on Tuesday, Jinping had extended a surprise invitation to India for the Asia-Pacific Economic Cooperation (APEC) summit, expected in November.
Modi, on the other hand, reportedly raised the border issue with the Chinese President.