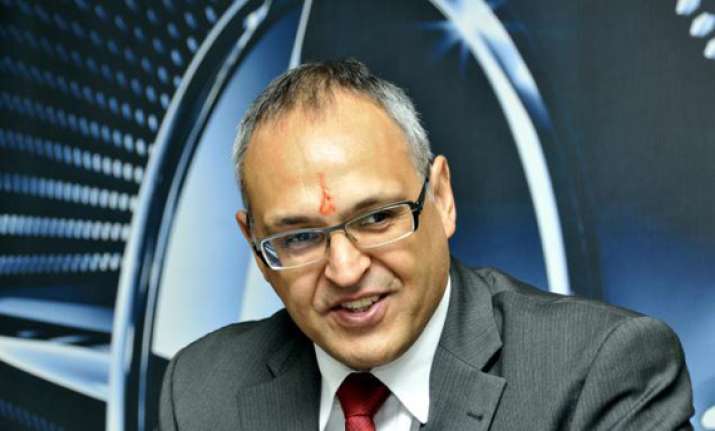 Hyderabad, Jun 30: Mercedes Benz is all set to introduce a technology that would enable communication between two cars and also between driver and manufacturer, a top official of the German Luxury car maker said.
"You get more and more connectivity between cars as well as between manufacturer and driver. We are developing an integrated system called 'My Mercedes'.
This system gives all participants using an automobile a possibility to communicate (with one another).
"There will be more and more communications coming up," Eberhard H Kern, Managing Director and CEO, Mercedes Benz India told PTI during his recent visit here.  
Kern added that their Research and Development centre in Bangalore would play a key role in developing the technology.  
According to a press release issued earlier this month by the company, each vehicle will be fitted with Car-to-X communication and it can transmit information on dangers to other road users and therefore contribute to enhancing the road safety.
Mercedes Benz passenger cars are able to detect many of these dangers automatically and without the driver being required to take any action.
For dangers which are not detected automatically, an efficient manual notification option has been created.
At the press of a button, immobile vehicles or animals on the road, wrong-way drivers or shed loads can be notified via the Mercedes Cloud.
This then sends a warning message to all vehicles fitted with Car-to-X technology which are in the vicinity of the hazardous location.